Welcome to the Iluminar Productions Website
Iluminar: to enlighten, to inspire
Scroll down for our monthly news update
We produce, promote and manage bookings of a variety of original music and theatrical productions. Our productions are suitable for theaters, live music venues, festivals and special events (private or corporate). See some news about our 2018 music productions below.
Other services include:
Provision of live music options for your private, corporate or public events
Brand promotion and placement
Coordination of workshops, seminars and  itineraries for speakers / special guests
Artist- and youth development opportunities
Events coordination
NEWS
THINGS TO LOOK OUT IN THE ILUMINAR WORLD – NOVEMBER
TWO LAST 'HER BLUES' PERFORMANCES FOR THE YEAR
Two last Her Blues performances to look forward to in the month of November. 10 November in Stellenbosch / Paarl vicinity and 15 November in the heart of Cape Town. Check out our gig guide for more info on these performances! Bring your friends, family and colleagues to enjoy a guaranteed fun night out!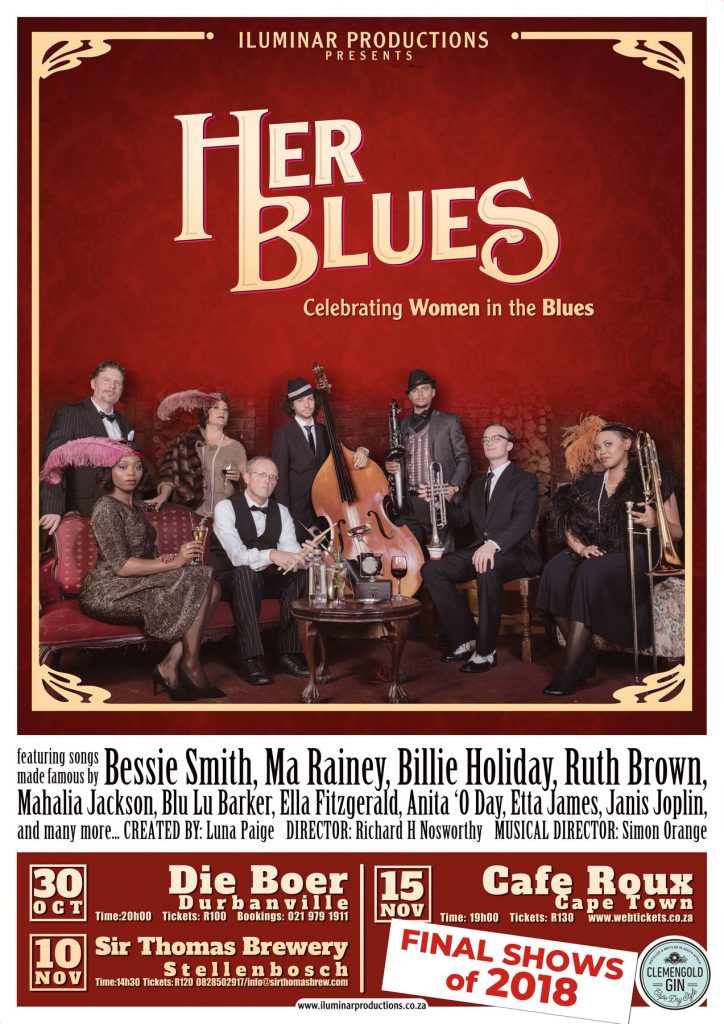 SUNDAY WINE SET AT MARIANNE WINE ESTATE
Iluminar Productions take hands with Marianne Wine Estate and offer monthly live music shows. Residents of the area are invited to an unwinding Sunday afternoon with live music, tapas and handcrafted wines. Entry is free. Every last Sunday of the month! This is the last Sunday Wine Set of the year, so be sure to book your seats way in advance! Local at its best!  This month we present to you two great songwriters, Gian Groen and Nick Turner. 15h00-18h00.  Bookings essential: hospitality@mariannewinefarm.co.za.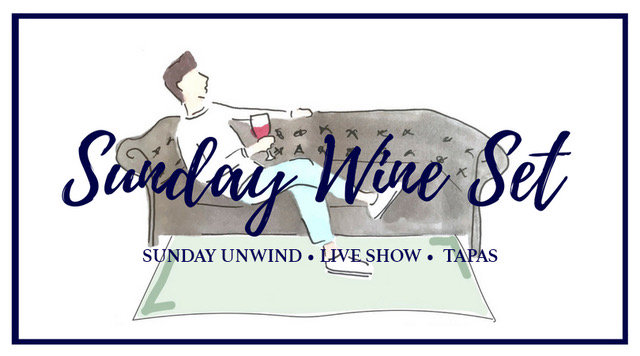 3 CONTINENTS FREE JAZZ WORKSHOP AND MASTERCLASSES
This is a fantastic opportunity for all musicians with a love for jazz. Once again Iluminar Productions takes hands with the Cape Town Music Academy in their exciting educational initiative. This workshop and masterclasses are especially aimed at talented musicians who would like to expand their knowledge in the field of jazz. It will be taking place from 28 November till 1 December and will end off with a lovely concert at Oude Libertas Amphitheatre on Sunday the 2nd of December.  The workshop will be presented by top jazz educators & performers from SA, Germany and Mongolia. They are Professor Claus Reichstaller (head of the jazz department at the University of Music and Performing arts in Munich), Martin Zenker (jazz lecturer at the University of Music and Performing arts in Munich, the Head of the Jazz department at the Mongolian State Conservatory for Music and Dance, Mongolia), Enji Erkhemayar (specializes in jazz singing, Mongolian art of Throat singing, Mongolia & University of Music and Performing arts in Munich) and Professor Carlo Mombelli (associate professor at WITS school of performing arts). Read more about this on our gig dates page.