Welcome to the Iluminar Productions Website
Iluminar: to enlighten, to inspire
We produce, promote and manage bookings of a variety of original music and theatrical productions. Our productions are suitable for theaters, live music venues, festivals and special events (private or corporate). See some news about our 2018 music productions below.
Other services include:
Provision of live music options for your private, corporate or public events
Brand promotion and placement
Coordination of workshops, seminars and  itineraries for speakers / special guests
Artist- and youth development opportunities
Events coordination
NEWS
BRAND NEW SHOW IN MAY!
Her Blues: A new Iluminar Production will be launched in Stellenbosch, Bonnievale, Cape Town and Durbanville. This show is a celebration of the women in the Blues.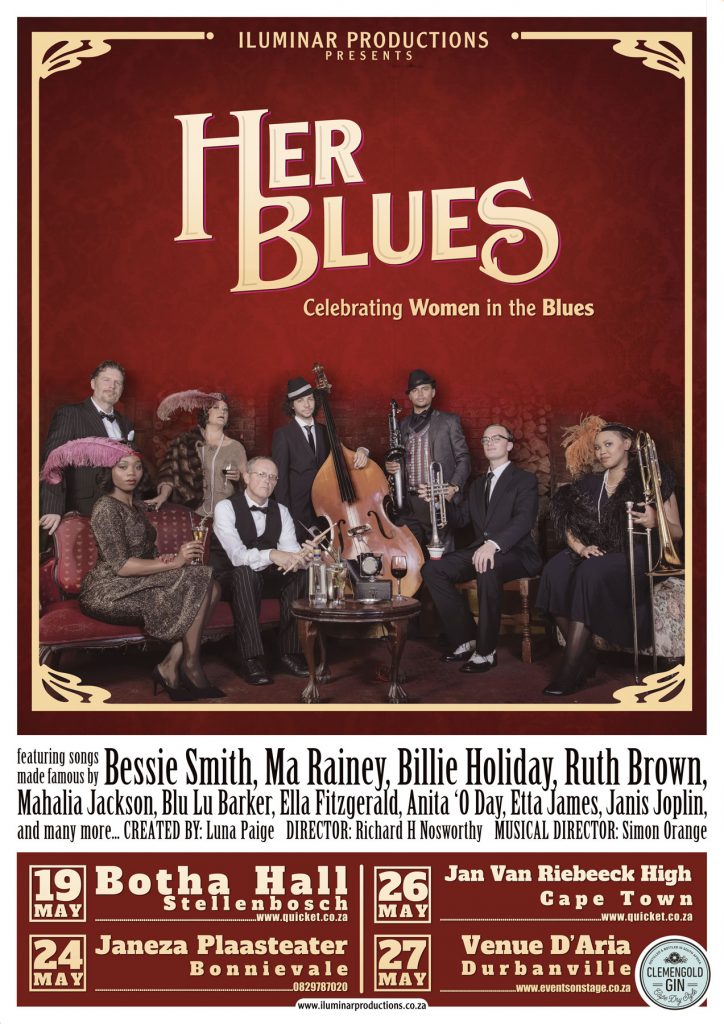 See our Gigs page for info on where and when you can see this show!
Successful Cape Jazz Workshops for the Youth, April 2018
Cape Jazz pianist and composer, Ramon Alexander and his band presented three music workshops for the youth from 25 – 30 April. He presented two workshops for high school and primary school learners from Curro, Hermanus on the 25th of April. On International Jazz Day (30 April 2018) Ramon and his band presented a more intensive workshop for music students at the Outeniqua High School in George, after which they performed at the George Arts Theatre.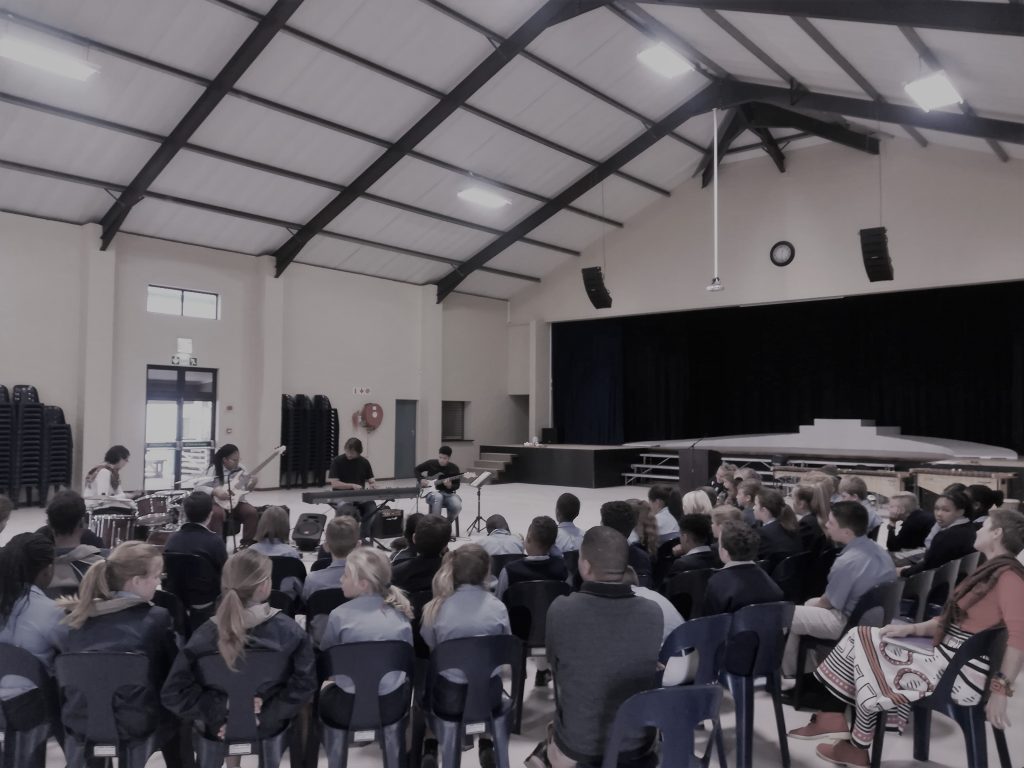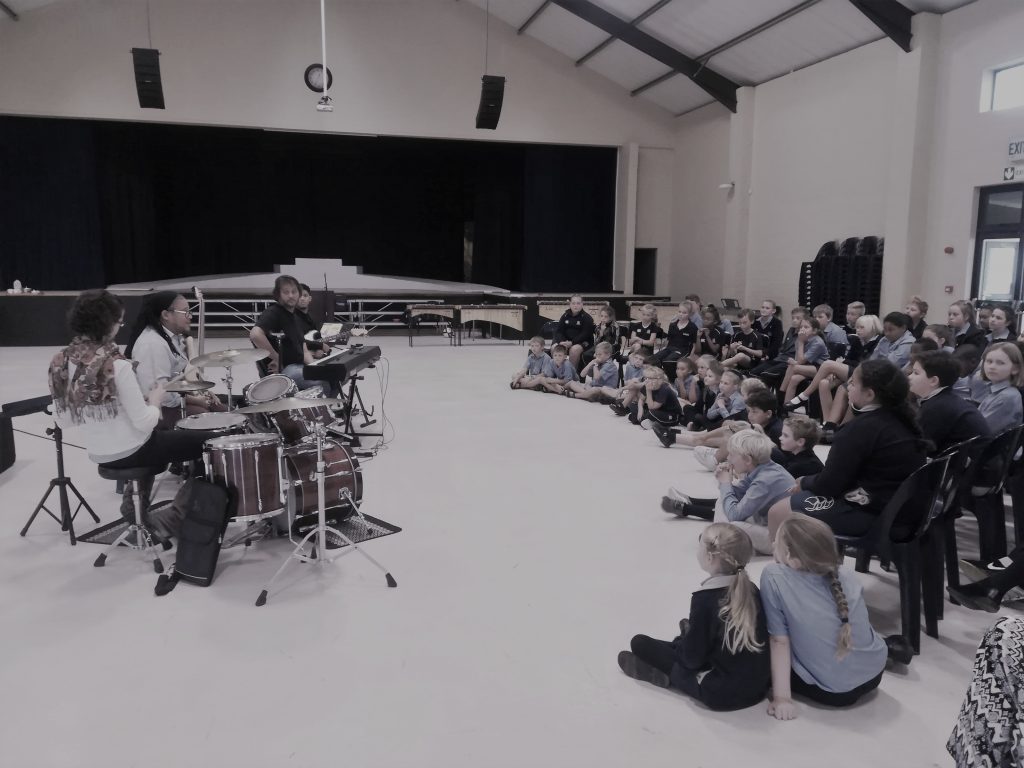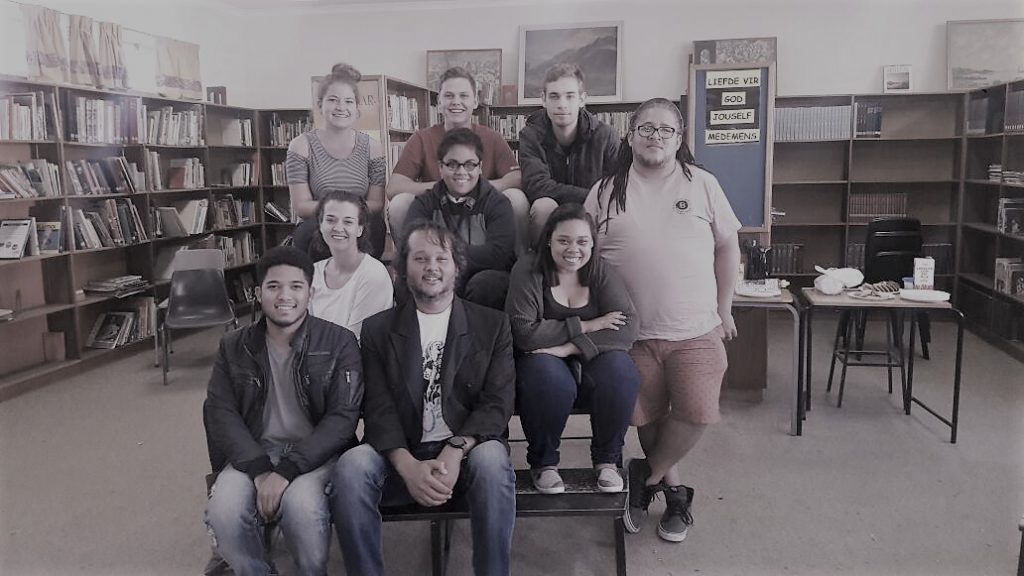 Ramon is the last and youngest of the Cape Jazz disciples – building bridges between the old and the young. Cape Jazz is influenced by Kaapse church music, langarm and folk music. It is the music of the people of the Cape – today appreciated by all with an ear for good music, melodies and rhythm. It is a fusion of indigenous sounds mixed with Western and European music flavours and finds its origins form early colonialist times where slavery was rife. Ramon is especially inspired by the father of Cape Jazz, Abdullah Ebrahim. Another important and now exciting influence and collaborator, is that of Cape Jazz and fusion composer and pianist Ibrahim Khalil Shihab. These two composers and pianists will be launching a collaborative album in October 2018.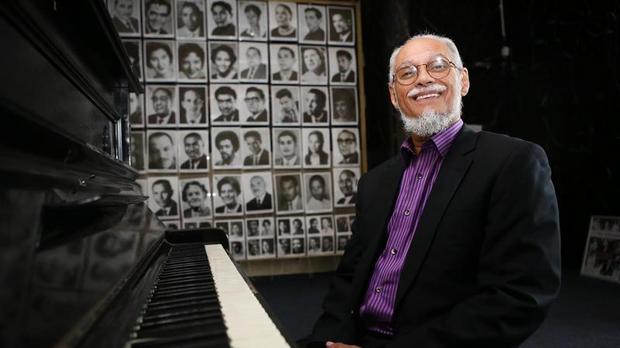 Ibrahim Khalil Shihab
Alexander has performed at the critically acclaimed international Cape Jazz festival, the Borneo Jazz Festival and the Grahamstown Jazz Festival. He also accompanies various solo artists and has performed with the likes of popular singers such as Anton Goosen, Anna Davel, Mel Botes, Amanda Strydom, Danie Niehaus, Matthys Roets, Zolani Mahola (Freshly Ground), Bobby van Jaarsveld and Francois van Coke, among many.