SATURDAY 10 NOVEMBER
Sir Thomas Brewery (Stellenbosch)
Her Blues
with Luna Paige, Simon Orange, Michael Bester, Shaun Johannes & Kevin Gibson
Time: 14h30
Tickets: R120
Bookings: 082 850 2917 / info@sirthomasbrew.com
THURSDAY 15 NOVEMBER
Café Roux (Cape Town)
Her Blues
with Luna Paige, Simon Orange, Michael Bester, Stephen de Souza & Kevin Gibson
Time: 19h00
Tickets: R130
Tickets at Webtickets
More about Her Blues: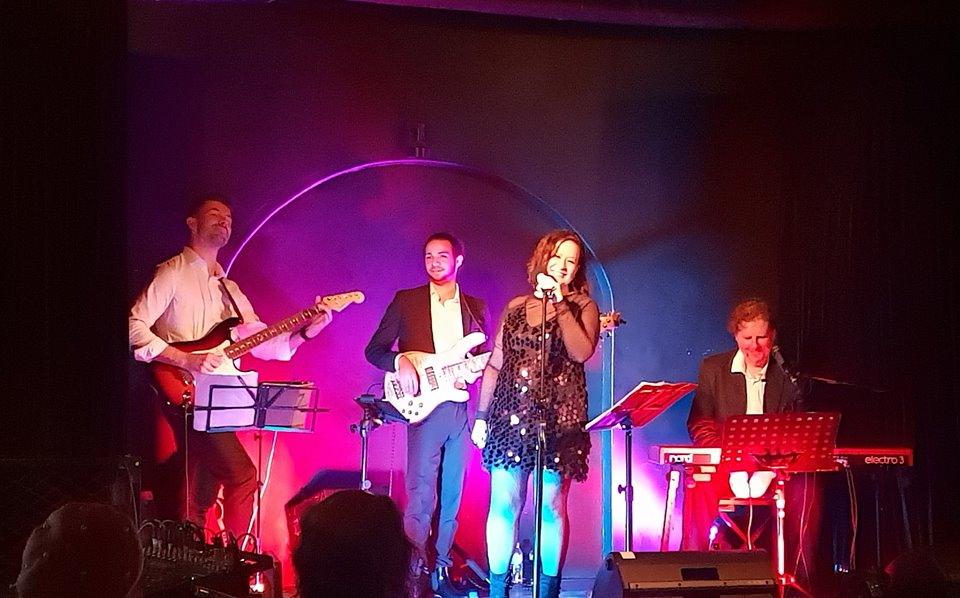 The Blues has always been about a shared experience. The show is about the women in blues, their stories and their songs. Luna Paige performs some of their most famous blues songs. She time travels with the audience. They kick off in old gin bars of the 1920's, boogie-woogie in the 50's and have soul in the 60's and the 70's. Famous Blues and Jazz-influenced tunes by singers such as Bessie Smith, Billie Holiday, Ella Fitzgerald, Etta James, Aretha Franklin, Nina Simone and Janis Joplin can be enjoyed. Blues-rock fans can also look forward to songs by modern singer-songwriters who were all influenced by die legendary blues women from the past. Songs from artists such as Tracy Chapman, Melody Gardot and Amy Winehouse can be expected. "Women feel inspired! Men grin from ear to ear. It's inspirational. It's sexy. It's fun"!
SUNDAY 25 NOVEMBER
Marianne Wine Estate's monthly SUNDAY WINE SET (Stellenbosch)
Gian Groen & Nick Turner
Two formidable singer-songwriters, each known for their unique songwriting styles. Folk meets local.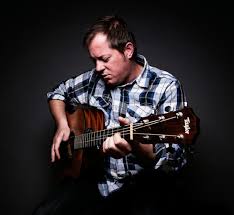 Time: 15h00
Entrance: Free, Tapas R80pp
Bookings: hospitality@mariannewinefarm.co.za / 021 875 5040

3 Continents Free Jazz Workshop & Masterclasses
28 November – 1 November
Presented by Cape Town Music Academy (CTMA) and South African College of Music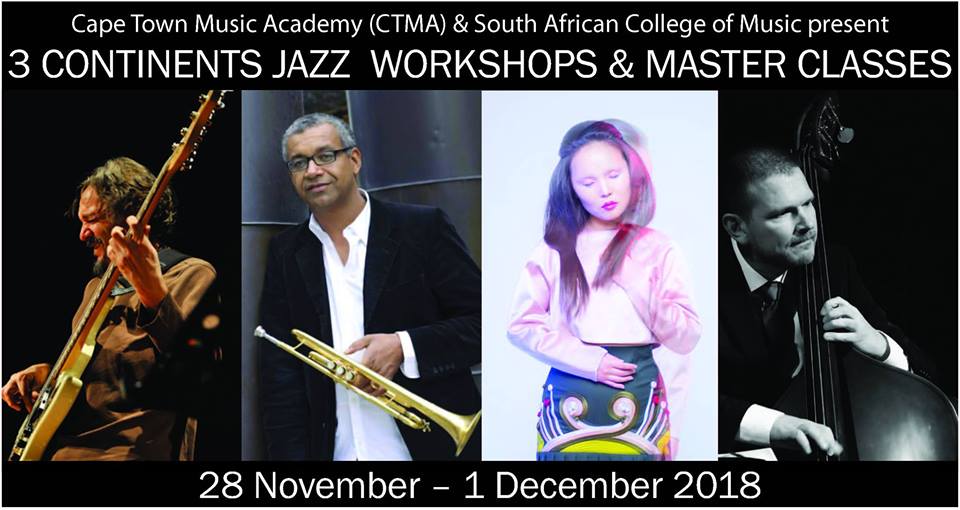 Presented by top jazz educators & performers from SA, Germany and Mongolia:
PROF CLAUS REICHSTALLER (Trumpet & Big Band) – Head of Jazz Dept, University of Music & Performing Arts, Munich – Presenting Big Band Playing, Phrasing, Improvisation, Breathing Techniques and Practice Routine.
MARTIN ZENKER – Jazz Bass Lecturer, University of Music & Performing Arts, Munich; Head of the Jazz Dept Mongolian State Conservatory for Music & Dance; Goethe – Musiklabor, Ulan Bator, Mongolia –
Presenting Harmonic Issues of Bass Playing, Repertoire, Memorizing Techniques and Stylistic Diversity.
ENJI ERKHEMBAYAR – Goethe-Musiklabor, Ulan Bator, Mongolia; Munich University of Music & Performing Arts – Presenting Jazz Singing, Mongolian Art of Throat Singing / "Longsong".
PROF CARLO MOMBELLI – Associate Professor WITS School of Performing Arts – Presenting Advanced Bass Playing, Artistry and Composition.
OPEN TO ALL & FREE OF CHARGE. LIMITED AVAILABILITY, BOOKING ESSENTIAL. Schedule available soon.
FOR INFO & TO BOOK – CONTACT Vicky Davis, Programme Manager @ CTMA vickydav@gmail.com
Two concerts will also be held:
FRIDAY 30 NOVEMBER @ SACM, UCT
19:00
(Stephanie Vos of Africa Open – Institute for Music, Research and Innovation will start the evening with a dialogue with Mombelli, Reichstaller, Zenker, Erkhembayar & the CTMA)
BOOKING ESSENTIAL – CONTACT: vickydav@gmail.com / samuel.kruger@uct.co.za
SUNDAY 2 DECEMBER @ Oude Libertas Amphitheatre
CARLO MOMBELLI & 3 CONTINENTS COLLECTIVE
Featuring:
Carlo Mombelli (bass) with band: Kyle Shepard (piano), Jonno Sweetman (drums), Keenan Ahrends (guitar), Claus Reichstaller (trumpet) & Martin Zenker (double bass), Enji Erkhembayar (vocals)
Produced by: Cape Town Music Academy (CTMA)
20:15 – 22:00, Price R220, BOOK VIA COMPUTICKET
For more info visit:
Web www.ctma.co.za.
FB www.facebook.com/cptmusicacademy/
Instagram @capetownmusicacademy
View Video on CTMA & Berklee Workshop Series 2017 here: Watch this