MURATIE JAZZ @ MURATIE WINE ESTATE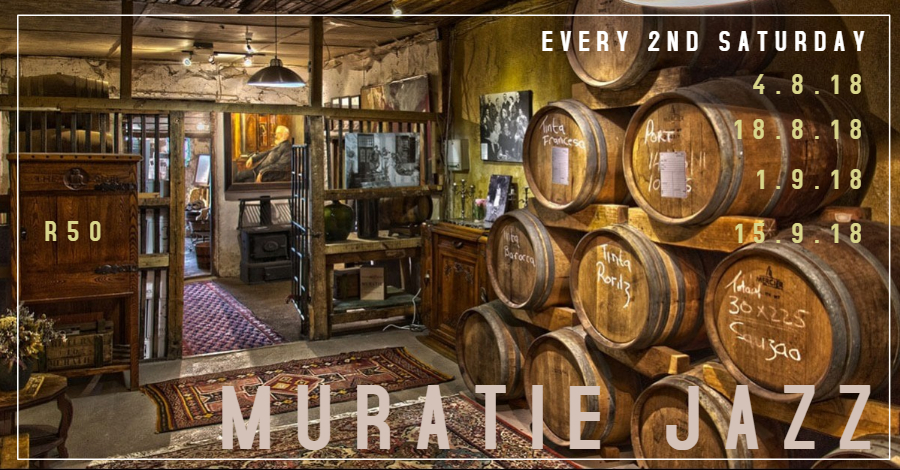 1 September: Ramon Alexander Trio, featuring Ramon Alexander, Sean Sanby and Zeke le Grange
15 September: Semize Trio, featuring Michael Bester, Sean Sanby and Zeke le Grange
Tickets: R50
MY MIRIAM MAKEBA STORY
ARTSCAPE THEATRE, HERITAGE MONTH, 13-15 SEPTEMBER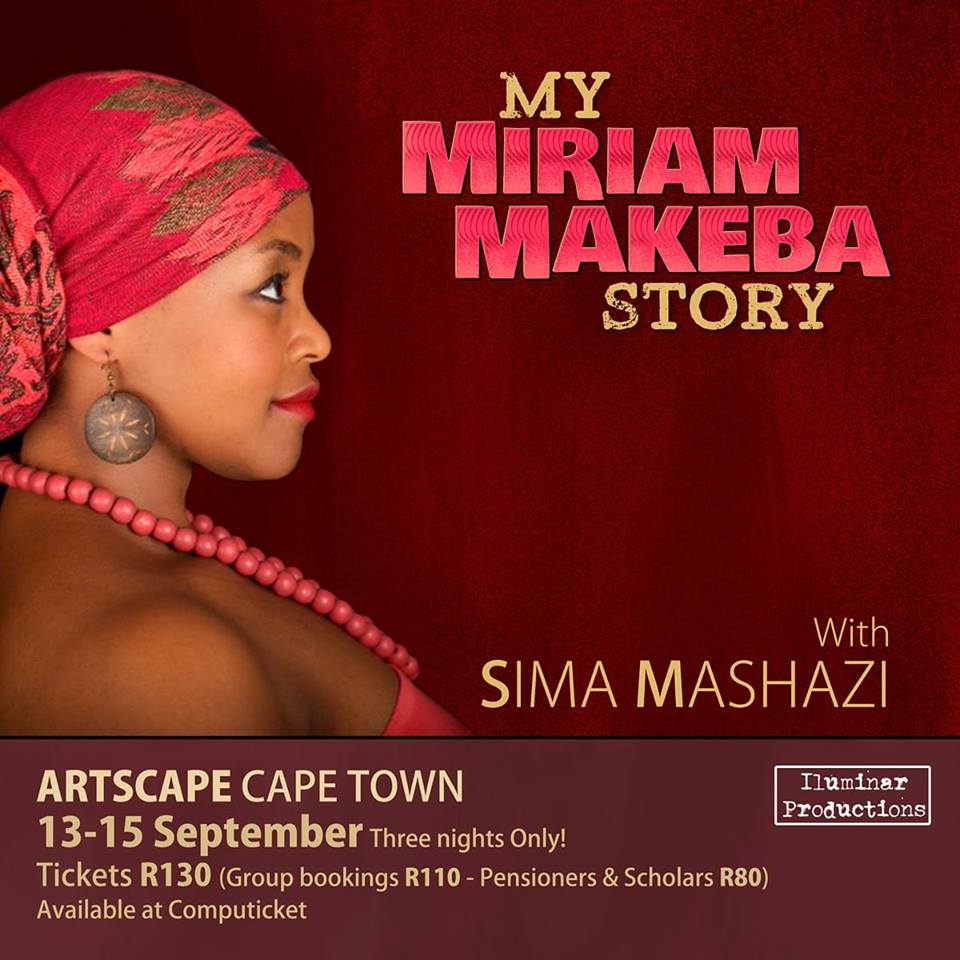 SUNDAY WINE SET @ MARIANNE WINE ESTATE, 23 SEPTEMBER
HER BLUES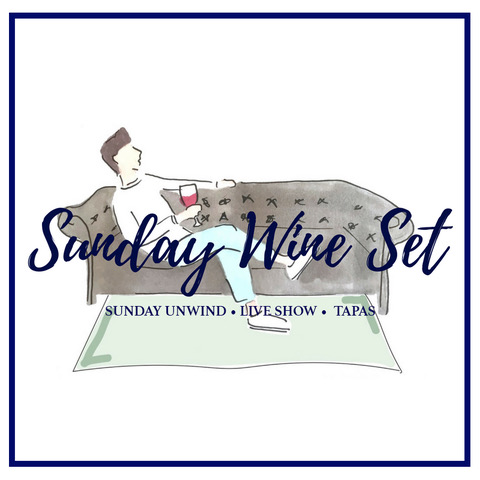 Featuring Luna Paige, Simon Orange, Michael Bester, Sean Sanby and Kevin Gibson. Free entry. Tapas, wine and blues. Tapas only R80pp. Bookings essential: hospitality@mariannewinefarm.co.za. Live music from 15h00 – 18h00.
CREATE: COCKTAILS, CROCHET & CUISINE –SPECIAL OFFER
THURSDAY 27 SEPTEMBER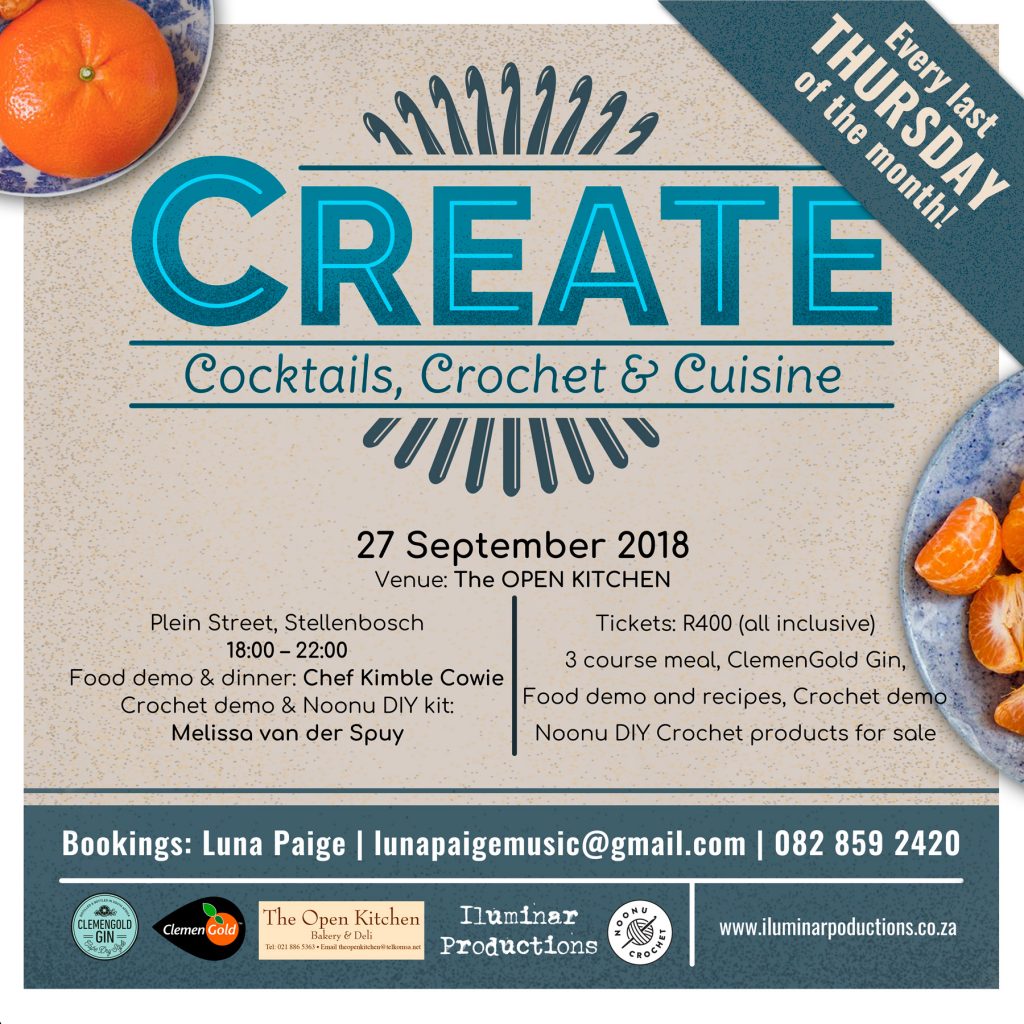 KORRELTJIE KANTEL AT AARDKLOP ARTS FESTIVAL, 4-6 OCT

Three special performances at Elgro Hotel Hall in Potchefstroom.
Purchase your tickets to Aardklop performances via Ticketpro
KORRELTJIE KANTEL AT MUSIEKSKUUR, PRETORIA, 7 OCT

A once off afternoon performance in Pretoria at the Musiekskuur (Parkview Shopping Centre). 14h00 in the afternoon. Tickets available at Webtickets.