Iluminar Productions would like to wish you a very happy, satisfying and prosperous new year and decade to come. We are excited about our upcoming projects. January sees us in quite the administrative and developing phase of the year.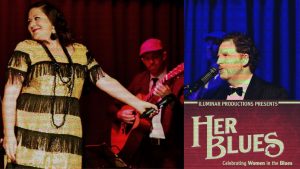 Our performances kick off in February and we are happy to announce that we will be starting off with the newly packaged Her Blues concert, which will now be presented in trio format. We will be including new songs to the repertoire, some of which will also be original songs by Luna Paige. Luna will be supported by Simon Orange on keys and Michael Bester on guitars. Feel free to check out our events page to book your tickets to our February concerts.
Iluminar will be quite active at the annual art festivals in the Western Cape between March and May 2020.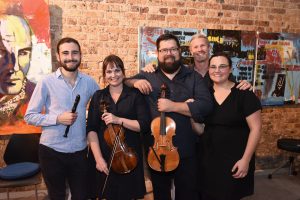 We are representing the Baroque ensemble Here be Dragons with their impressive music production Folk 101. This will be running at Woordfees early March and is really a show you should see – even if you are not a fan of classical music. The reason why we say this, is because Folk 101 is about the roots of Baroque – which lies in the folk music of the 1600's and 1700's from Europe. Their sound reminds of music scores like Game of Thrones and other period pieces – it really captures the imagination and it gets the feet tapping. The musicians are exceptional at their craft. If you would like to book tickets – now is the time to do so. You can purchase your tickets here. The show will be running at the Weltevreden Restaurant Theatre at Weltevreden Estate outside Stellenbosch on the 11th and the 12th of March.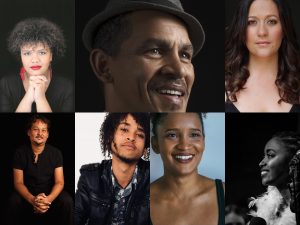 We are very excited about the debut of our next official production by name of Smeltkroes (meaning Melting Pot). We are appreciative of theatre organization Nati who decided to fund our production at KKNK and Suidoosterfees. We would also like to thank KKNK and Suidoosterfees for investing in our music production which addresses a very necessary and inspiring subject matter – the diversity of Afrikaans, the ties that bind all ethnic groups speaking this language and exploring the cultural, blood and historical ties that bind all whose mother tongue is that of Afrikaans together. It celebrates our music, our uses and our respective cultures. Music and literature lovers can expect to hear music by Cape Jazz composer Ramon Alexander, folk singer Frazer Barry, singer-songwriter Luna Paige, Anton Goosen, Kaapse Klopse, Jolyn Philips and more. Actors Devonecia Swartz and Breyten Treurnicht will be delivering powerful performances, sharing poetry and short stories by writers and poets such as Dana Snyman, Nathan Trantraal, Diana Ferrus, Shirmoney Rhode, Pieter Odendaal and more. Nicole Holm will be directing this show. Make sure you see this. You can purchase your tickets for KKNK here. The show will be running at Laerskool Wesbank in Oudtshoorn on 27 and 28 March 2020. If you are not able to attend KKNK, you can buy tickets to the last once off show at Suidoosterfees on the 2nd of May at the KykNet theatre at Artscape in Cape Town. Purchase your tickets for Suidoosterfees here.
Iluminar Productions will also be announcing another exciting concert which will take place at KKNK at the end of March. As soon as this concert has been finalized and all details are available, we will be happy to share. Keep your ears on the ground for this one, as it is going to be fantastic!
This is more than enough information for now. We have more exciting shows up our sleeve but will let you know about those in the following two months. In the meantime, you have work to do – buy those tickets to see Her Blues, Folk 101 and Smeltkroes over the next 3 months. By doing this you will be supporting local art and artists and by default – you will be keeping your soul healthy and stimulated!
Love,
Iluminar