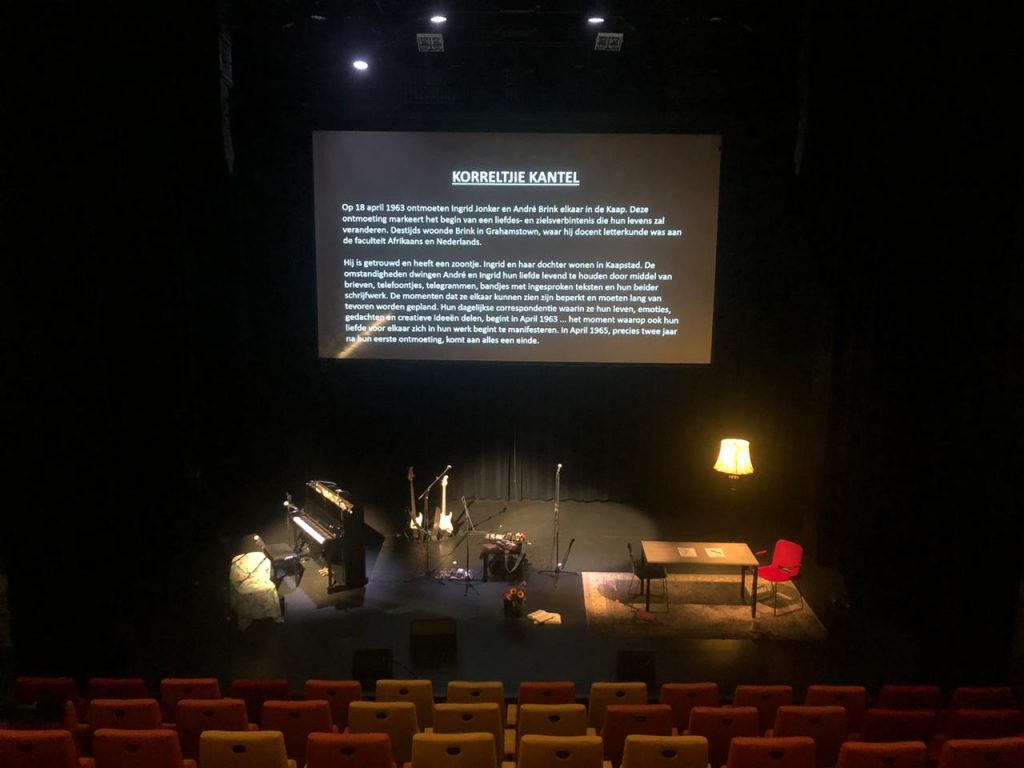 Iluminar Productions would like to give some feedback about our tour to Belgium and Netherlands. We would also like to say thank you to quite a few people who made this tour possible. The dream of Iluminar Productions was to take its first music theatre production to theatres in Belgium and Netherlands and to introduce a selection of theatres and audience members to Iluminar Productions and the South African artists we represent. Furthermore, it was Iluminar Productions' goal to network and meet with prospective collaborators and business partners for future exchange initiatives.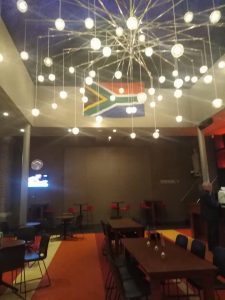 Why? Luna Paige (owner of Iluminar Productions) feels it is important for any artist to expose themselves to industries outside of their own country's borders. It is good to perform on international level, to experience and compare one's own standards to those of others, to challenge oneself to perform to new audiences and also be ambassadors for South Africa and the creative work and talent coming out of this most Southern tip of Africa. There are still many misconceptions about our country. Cultural exchange and performances abroad create a platform for us to introduce foreigners to our culture(s) and educate them about our dreams, our hopes, our beliefs, our talents and our strength as a nation.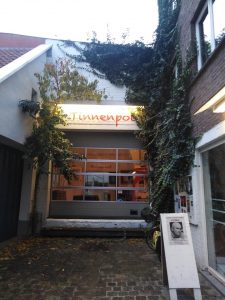 Our first performance was at Tinnenpot Theater in Gent, Belgium.
This performance was made possible by Ghent Africa Platform at the University of Gent. They were hosting a literary colloquium and invited numerous academics from across the world who work with and have an interest in Afrikaans and Afrikaans literature. Some of these colloquium attendees were guests to our show, as well as general members of the public who could also buy tickets to attend. We were so excited to also receive Abraham van Rooyen and Elize Taljaard from ClemenGold – who have been the proud sponsors of Korreltjie Kantel since day one. It was great to share the experience of our first performance abroad with them. Theater Tinnenpot is a beautiful and quaint little theatre offering various theatre spaces – any theatre makers' dream! This theatre has been owned for more than 50 years by the owner and actor Jo Decaluwe – who has performed in South Africa on numerous occasions himself.  We would like to thank Annelies Verdoolaege and Yves Tsjoen from Africa Platform for making this performance possible.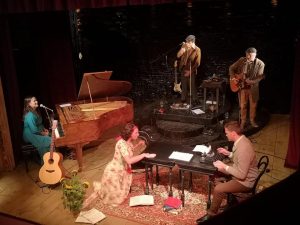 After a day of sightseeing in Gent, we hopped on the train and headed towards Netherlands. Our first performance in Netherlands was in the student city Leiden. Here we performed at cultural centre and community outreach project Sijthoff Cultuur. The welcome was so warm and the space intimate and wonderful. Our hosts treated us to a delicious dinner and did so much to make us feel welcome. Attendance was good and we had so many South African audience members it almost felt as if we were still in South Africa. Thank you so much to all who supported us here. We would like to thank Bernard Schut who was our host. We would also like to thank Yung Lie who did our sound and took us on the most interesting tour of a local music hub in Leiden where sound engineers, musicians, graphic and fashion designers, festival organizers and the like share a creative space and equipment to do what they do best. It was super cool to peek into these studios which still harbour some pretty cool analogue recording equipment. We met a local jazz band (who also happen to be regular visitors to South Africa)! Our world indeed is not so big after all. Thanks also to Jan Boon for making this performance a possibility.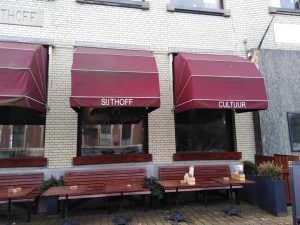 Our next stop was Delft. Here we performed in Rietveld Theatre. Here we also hooked up with Marjolein Westerterp who was responsible for translating our text and marketing material. She also helped spread the word for our show among her networks. Marjolein is the owner of Oog voor Zuid-Afrika and Oog voor Afrika –   magazines introducing foreigners to South Africa and Africa. Marjolein shares our love for our country. Thank you Marjolein.  We would like to thank Steven de Laet from Maanvis Producties for doing our sound and being such a great host. It was good to meet you and it was a pleasure to perform in this theatre. What we loved about this theatre is the fact that is run by volunteers. It is amazing to see how normal citizens value art and theatre and are willing to spend their personal time to keep theatres and cultural programs alive in their communities.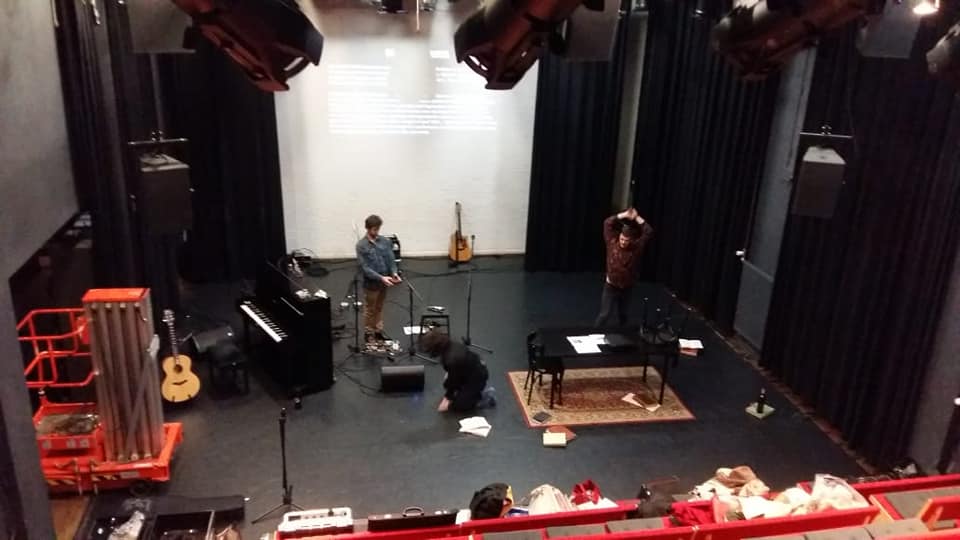 On our day off were treated to a personal tour in Utrecht. Friend and fellow South African lover Marieke van Laar acted as our tour guide. Marieke is inspiring – as she knows so much about her own town, its history and how the town's history slots into the history of Netherlands and the greater Europe. We had loads of fun and can honestly say that we love Utrecht. Thanks Marieke for sharing your passion and your home with us.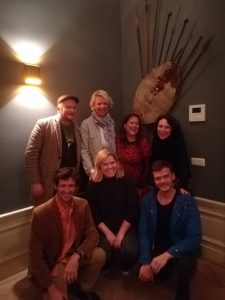 We challenged ourselves to a very strange version of our show when we performed at Zuid-Afrikahuis in Amsterdam. This venue is small and can accommodate no more than say 30 people (seated). We decided to do a stripped-down acoustic version of our music theatre show. This means there was no amplification, no sound equipment, no special lighting, no electric guitars, no piano. Only acoustic guitars, vocals and small percussive instruments. The actors situated themselves on the side of the stage and adapted their movements to the minimum. It was interesting. All of a sudden we felt much more exposed and vulnerable. Singing and performing into thin air without any instruments as buffer between you and the audience (who are very nearby). It almost felt like those old-school impromptu Spanish performances at house parties in the early 19th century.  People loved it and were quite moved by the performance. Strange new things happened on stage.
We would like to thank Judith Calmeyer Meijburg-van Reekum and Jamy van Baarsel from Zuid-Afrikahuis for making us feel so welcome and providing this space for us to perform. We enjoyed it. Thank you also to Elize Zorgman who popped in to say hi. It was good to see you.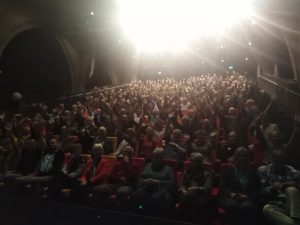 Every tour has a highlight of course. The actors saw our performance at Zuid-Afrikahuis as a highlight. They felt there was an element of magic generated which should be remembered. In terms of theatre, audience attendance and general appreciation – we want to acknowledge and thank Theaterkerk in Bemmel. When we told people in other parts of Netherlands, we are playing in Bemmel – many did not know where it was. However – this was our biggest audience and we ascribe it to the absolute passion and enthusiasm of Theaterkerk's committee and organizing team. The story behind this theatre is once again inspirational and really something we would like to share with South Africa. It proves how a community can build and sustain creative spaces when they understand the value of the arts in life and in bringing people together. Theaterkerk used to be an old church. As the church was not in use anymore, it was made available for purchasing, at a ridiculous amount such as 1 dollar. A benefactor decided to donate money towards the renovation of this church into a top-class theatre which can act as a gathering place and creative hub in the quiet community of Bemmel. Over 200 volunteers helped to build this new theatre. It is incredible to see. It is top quality and impressive and one can sense the pride and respect every person visiting this theatre has for it. It makes sense – they built it themselves. What an honour to be able to perform there. The foyer and bar area were decorated with South African flags, the committee showed "Searching for Sugarman" the evening before our performance and dedicated the whole weekend to South Africa. Audience members could go and eat at the local restaurant and enjoy South African cuisine. We ourselves were also invited to dinner, which was lovely. Homemade Bobotie, green beans, butternut and wine from the Hemel-en-Aarde Valley.  The manager of the restaurant even ordered "speldekussing" flowers for the restaurant. It was a great audience. We could not resist taking a photograph of our audience. Thank you to Fred Boersma and your team for taking such good care of us. We wish nothing but the best for your community and the theatre. We would also like to thank Eugene Ceulemans for making the introductions and attending the evening. It was great to meet you and your lovely wife.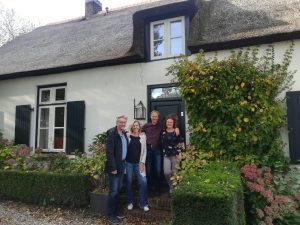 Our big-scale performance in Amsterdam at De Nieuwe Liefde was fun. Our audience here was not that big unfortunately. We were not very happy with this theatre. Theatre rental costs and services provided do not really meet each other – especially when comparing our experiences at other theatres. The theatre does not do any marketing and due to its corporate nature, communication can get lost between the venue and the artist (especially when communicating via e-mail from South Africa). We would not recommend this theatre to any South Africans. However, our sound engineer was professional and helpful, and the show quality remained positive which resulted in a positive audience response and artist experience. On this day our friend, singer-songwriter and actress Deborah de Groot treated us to a lovely canal cruise by boat. We had a great afternoon listening to some tunes, drinking wine and looking at the beautiful city of Amsterdam. Thank you, Deborah.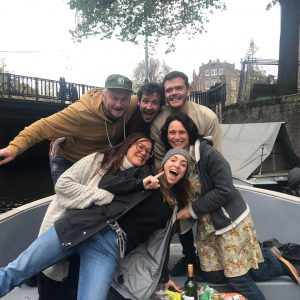 Our tour ended off in Utrecht at Theater Kikker. This is a lovely theatre and it was a huge treat to end off our tour in this beautiful space. The technical team were highly efficient, and it was clear they work with theatre on a regular basis. The audience was small but great. We had some good conversations with audience members afterwards.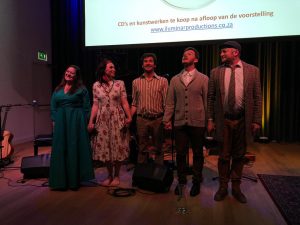 We were happy that our audiences were well divided between Dutch and South African audience members. On some occasions our audiences were predominantly Dutch – which is what we aimed for. It is lovely to perform for expats of course – to provide them with 60 minutes of reminiscing and displacing them for a while where they get to experience their own language within a familiar cultural context! It is great to see and hear the appreciation after the shows and to discuss the reasons why these South Africans end up on foreign soil. Make no mistake – these South Africans also act as ambassadors for our country – by exposing their Dutch friends and colleagues to our culture, art and history.  We were equally thrilled to perform to predominantly Dutch audiences – in the end it is always good to break into new markets and perform to new audiences. It is also fantastic to experience interest in our culture and see how it is possible to inspire across borders using music, art, literature and theatre. Music and the emotion it evokes' – is universal. And it binds us with a diverse array of people – which is always a good thing.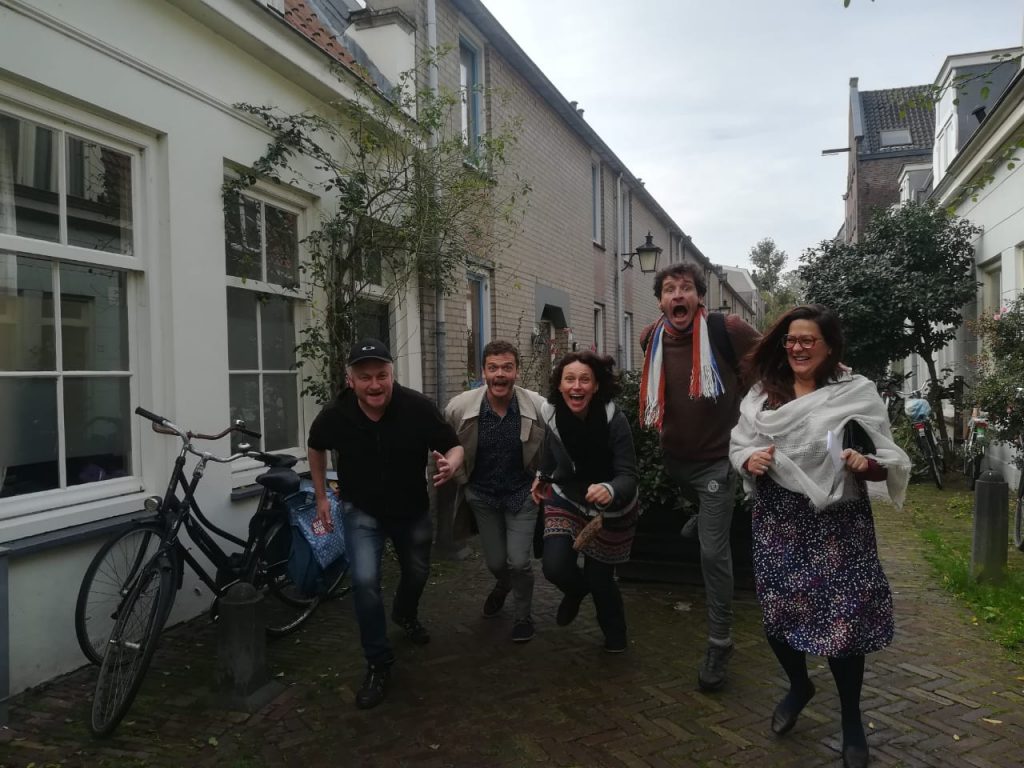 Thank you so much to all who contributed to this tour – also the South Africans and foreigners who supported our crowdfunding initiative. Thank you to the artists who created art works in aid of our tour. Thank you ClemenGold. Thank you to the Van Ewijk Stichting. And a very warm thank you to the participating artists, who took a chance with Iluminar Productions and was willing to venture into the unknown. Without your willingness – this tour and goal could not be achieved. Iluminar Productions looks forward to future projects and ventures into the unknown and is excited to learn and grow with each new project and the experiences it leads to.
Iluminar Productions