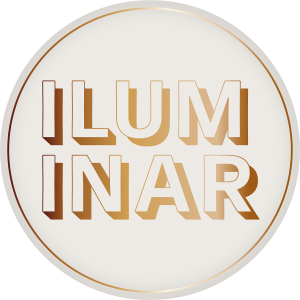 So, nobody thought in the beginning of this year that come the 1st of April many parts of the world will be in lock down. Lock down. A term used in movies! Not in real life! Yet, here we are.
All the beautiful and exciting creative plans evaporated into thin air and replaced by an ever-present underlying anxiety, confusion and a lot of uncertainty about the near and even worse – the distant future. Yet we keep our chins up and we do what we can to stay positive, to keep doing what we've been put on this earth to do – to care for each other, to share love, kindness and passion for the things we love.
In the meantime, Iluminar Productions will be closing its doors to work on new shows, writing, developing and lining up exciting ideas for the future. Clearly nature requires of us to rethink and go back to the drawing board. That is what we will do. We look forward to seeing what creative ideas, beautiful songs and fantastic shows come out of this difficult time. We are thinking of all the artists, booking agents, sound & lighting technicians and live music venues who are affected by this. Please stay in touch, let us know how you are doing (even if it is bad) – we need to support each other in any way we can.
We will get through this. It is important to remember that the world always changes, and we will change with it. Even though change is hard, it makes us stronger, it teaches us valuable lessons and it opens new possibilities we never thought possible. Please be safe, positive and kind. And please do stay in touch.
Thank you to ClemenGold for always being there for the arts, and for your continued support of our artistic endeavors. We look forward to a new chapter!
Love, Luna
Iluminar Productions