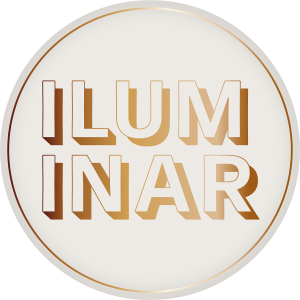 We can't believe the year has come to an end so soon. Here we are in December! Looking forward to a little break before we jump in and start with all our new projects, collaborations and revisions of 2019 projects that still have some life in them! 
This last month has been much about recuperating after our tour and adventures abroad. It was also a time to revisit the business structure, way of doing things and adaptation of our procedures and implementation of plans and projects in future. It is important to always honestly revise and evaluate one's past year in order to improve and continue growing.
We are almost ready to start making announcements about our new 2020 projects. Before sharing a few details Iluminar would like to say thank you to Radio Sonder Grense (for supporting and promoting Korreltjie Kantel), ClemenGold (for supporting all our projects in 2019), the CTMA (for including us in the exciting and inspiring Berklee initiative), the public (who supported our crowdfunding initiative and our shows), the artists who worked with Iluminar Productions, who trusted and supported us not only in our dream, but also with their dreams and allowed us to work with them – especially in the economically tough year we had. Here I am referring to all musicians, actors, visual artists, web developers, graphic designers, restaurants, live music venues, wine estates, function venues, festival organizers and arts organizations – who understand that Iluminar Productions is a new company, slowly building and working towards creating interesting and fulfilling creative platforms for artists to do what they do best and for music, literature, theatre and art lovers to experience new, interesting and inspiring work on a regular basis.
Being in the arts industry is reliant on so many role players – on a wider community – one that understands that it is important for us all to support each other, advise each other, endorse each other and share resources and lessons with each other. If there is one thing that Iluminar has come to realise over the last couple of years – it is that there are so many people out there trying to and succeeding in doing good in our arts industries. There are so many people who are passionate about promoting, supporting and empowering our local talent. Very often we work separate from each other, sometimes we don't always know about each other and sometimes we're scared of sharing our resources in this environment where opportunity and funding is not always as it should be.
Iluminar would love to take hands with like-minded organizations, music businesses and individuals – as we feel that it is only by standing together that we will make an impact on our arts industries and ensure sustainable and lucrative career opportunities for all artists in South Africa. We would also love to take hands with the public – the people who support the arts, and understand that we as the public need the arts – to make life better, to bring relief and to create non-threatening and thought-provoking experiences that open windows to a better future, or less dramatic – a better self. This is something we would like to build on in the next four years. In 2020 we are heading into our fifth year and we are excited to see what this year brings.
Here is what Iluminar followers can look out for (for now)!
HER BLUES
Her Blues will be going strong in 2020 – this time stripped down to a 3 piece. Shows kick off in February.
MURATIE CONCERTS
We are excited to be working with Muratie Wine Estate once again as part of their Music in the Garden concert series early 2020. We are also excited to work with Muratie in coordinating some intimate jazz concerts during the Winter.
SIMA MASHAZI 
Iluminar is looking forward to working with Sima Mashazi on a new show in 2020. Watch this space. Announcements follow early in the New Year.
HERE BE DRAGONS AT WOORDFEES
We are also happy to be promoting the exquisite concert Folk 101 by early music ensemble Here be Dragons, which will be running at Woordfees in March 2020. 
SMELTKROES AT KKNK AND SUIDOOSTERFEES
We are exceptionally excited about the stage debut of Afrikaans music theatre production 'Smeltkroes' which can be seen at Klein Karoo National Arts Festival in March as well as the Suidoosterfees early May. This includes performances by Ramon Alexander, Frazer Barry, Jolyn Philips, Shirmoney Rhode, Breyten Treurnicht and Devonecia Swartz. This production is supported by Nati and will be directed by Nicole Holm. Credit is also owed to Radio Sonder Grense who commissioned this project in 2018 for Radio Skatkis. 
3 NEW MUSIC PRODUCTIONS
The second half of the year sees Iluminar Productions introduce 3 new music shows – all of which will be travel-friendly and able to run in smaller, intimate venues as well as larger stages.
2 SONGWRITERS FROM EUROPE
We are also excited to announce that we will be representing 2 European singer-songwriters visiting South Africa in 2020 and we look forward to introducing them to our beautiful country and introducing you to some new songwriters and performers in your own hometown.
That's that for now. Official announcements and dates will be posted between 20 December and end of January 2020. Do follow the Iluminar Productions website monthly to see what's up or follow us on Facebook, Twitter or Instagram to be notified there.
Have a wonderful festive season, enjoy your friends, your family, your pets and most of all – yourself!
Looking forward to bringing you some action in 2020.
Iluminar Productions