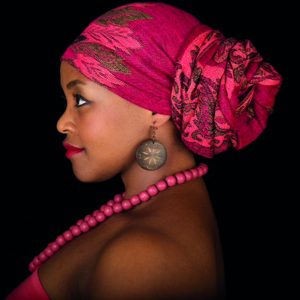 This month Iluminar Productions took My Miriam Makeba Story to Gauteng for the first time. We would like to thank ClemenGold for making this possible. Sima Mashazi and Ramon Alexander wowed audiences with their immaculate performances at Pierneef Teater in Pretoria and Foxwood Theatre at Foxwood House, Johannesburg. We would like to thank the audience members for their attendance and warm appreciation. We hope to bring both of these talents back to Gauteng in the near future.
Another big highlight this month is the fundraising concert and exhibition at YoungBlood Gallery in Cape Town. This is our second fundraising event in aid of Korreltjie Kantel's tour to Netherlands and Belgium in October 2019. We would like to ask you to please support us in this endeavor by attending the show. All ticket sales, CD sales and art sales will go toward our tour. Please share the event details with your friends and help us take the show internationally.
We also invited fans to donate R100 towards our crowdfunding initiative.
We would like to challenge our fans to help us recruit 1000 people to each donate R100 towards our cause. This will help us raise R100 000 which makes it possible for us to cover most of our tour expenses along with the funds we have already managed to raise. Thanks so much to those of you who have already supported us. We appreciate it so much! There are also numerous rewards on offer for those who decide to sponsor more than R100. Those donating R100 stand a chance to wine a case of Zandvliet Shiraz or a bottle of premium ClemenGold Gin. Those donating more than R100 can claim various rewards in exchange for their donations. Rewards vary from CD's, to books, to prints of art works, to guitar lessons, vocal lessons, house concerts and more. Please check it out and share it with your friends!
We are really excited about this initiative and are very much looking forward to representing Afrikaans music theatre abroad.
Have a lovely month!
IP