So, this month is jam-packed with fun live music entertainment, developed or represented by Iluminar Productions. For those culture vultures out there…make sure you check out the following:
The wonderful Here Be Dragons Ensemble will be presenting Folk101 at Woordfees on 11 & 12 March. An exquisite classical performance transporting you to the 15th and 16th centuries. Live at Weltevreden Estate's restaurant theatre.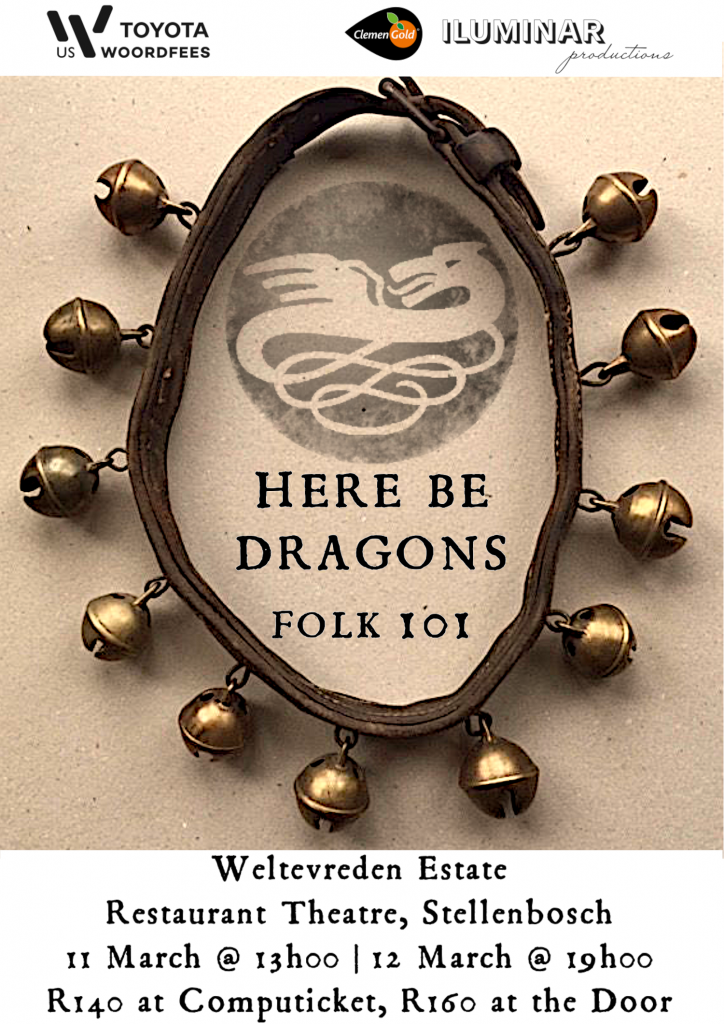 The Jannie Hanepoot Brass Band is performing at Muratie Wine Estate on the 14th of March. This is going to be such a special event. Lunch under the oaks, great South African music and the most delectable wines. Music from 13h30 till about 16h00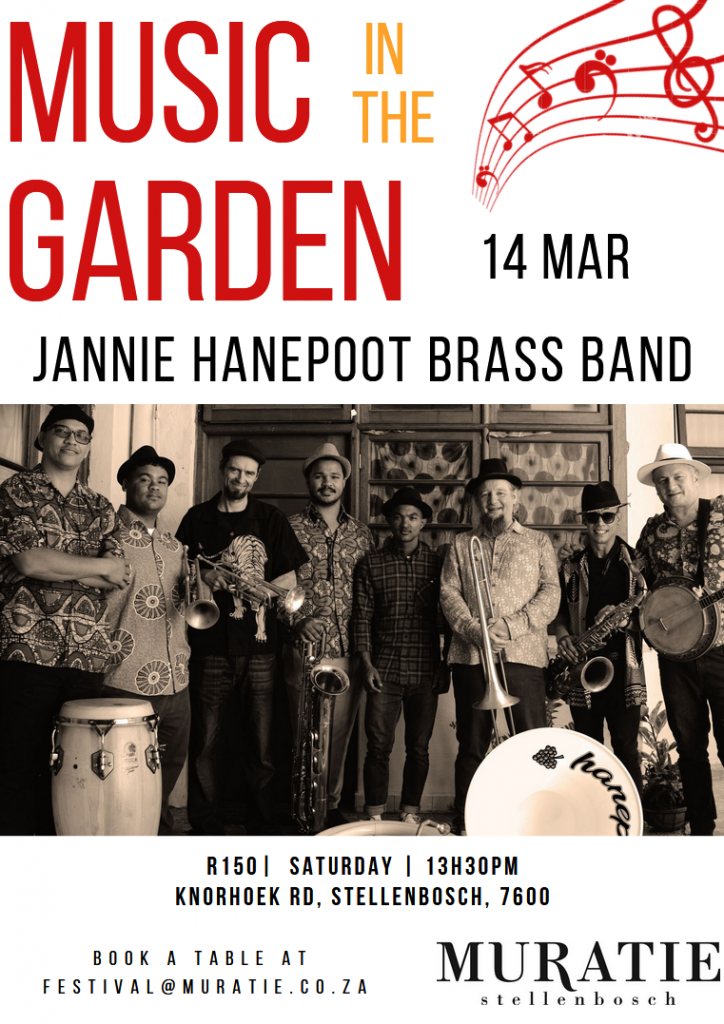 Luna Paige is celebrating 21 years in the music industry at Woordfees on 14 March as well. Come and join her, Schalk van der Merwe, Frank Freeman and Blake Hellaby when they perform some of Luna's brand-new songs in 21 Years Later. This show starts 17h30 at the Visual Arts Quad.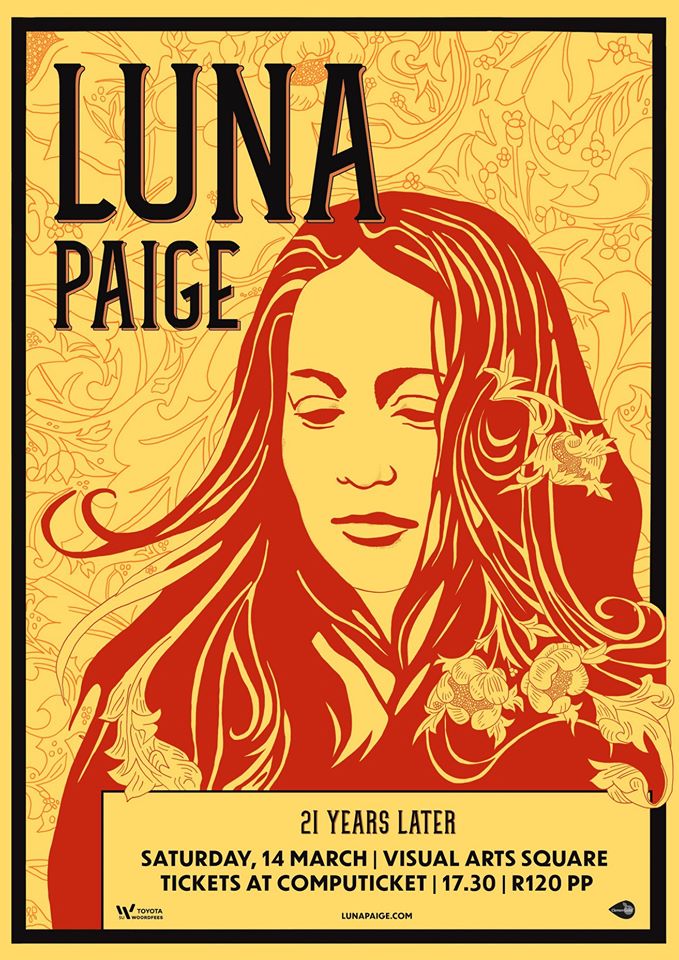 Iluminar is very proud about the show #Smeltkroes which will make its stage debut on 27 March at the annual KKNK festival. This show features fantastic composers, songwriters, lyricists, poets, actors and includes short stories and poems by exciting writers (old and new). It celebrates the diversity of South Africa, its people and those who speak and create works of art in Afrikaans. It will be showing at KKNK on 27 and 28 March 13h00 and 19h00 respectively and tickets are available at Computicket. Featuring Frazer Barry, Ramon Alexander, Jolyn Phillips, Devonecia Swartz, Breyten Treurnicht, Luna Paige and Shirmoney Rhode. It includes works by people such as Dana Snyman, Nathan Trantraal and Diana Ferrus.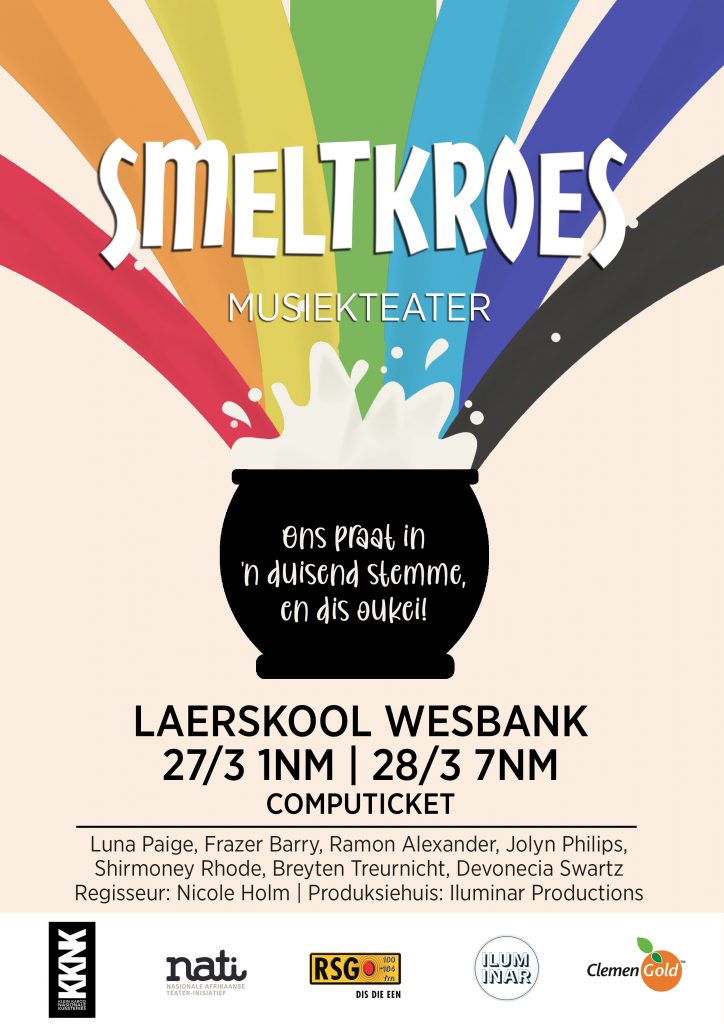 We are also very excited about a wonderful outdoor concert by name of "SWAAI". This is taking place on the last Sunday of KKNK in the Kuierbuurt on the Huisgenoot stage. It is a celebration of swing music – international and local (featuring songs with Sophiatown to Cape Jazz flavours). Featuring the Lady Day Big Band, the winners of the Emirates Jazz competition – Artivist Avenue and singers Tarryn Lamb, Jarrad Ricketts, Anna Davel, Luna Paige and Sima Mashazi. Your host will be Katlego Maboe. A day pass at the festival will secure you a seat to this fun and celebrative concert.
Then of course we arrange live music at De Akker and are excited to announce the line up for our annual Ten Nights of Live Music 2020. This time round we decided to host these evenings earlier and to offer acoustic shows only to ensure residents living around De Akker are and stay happy. We are excited to hear what the bands come up with within this acoustic setting. Do join us for dinner any of these evenings and come and enjoy some good old local talent.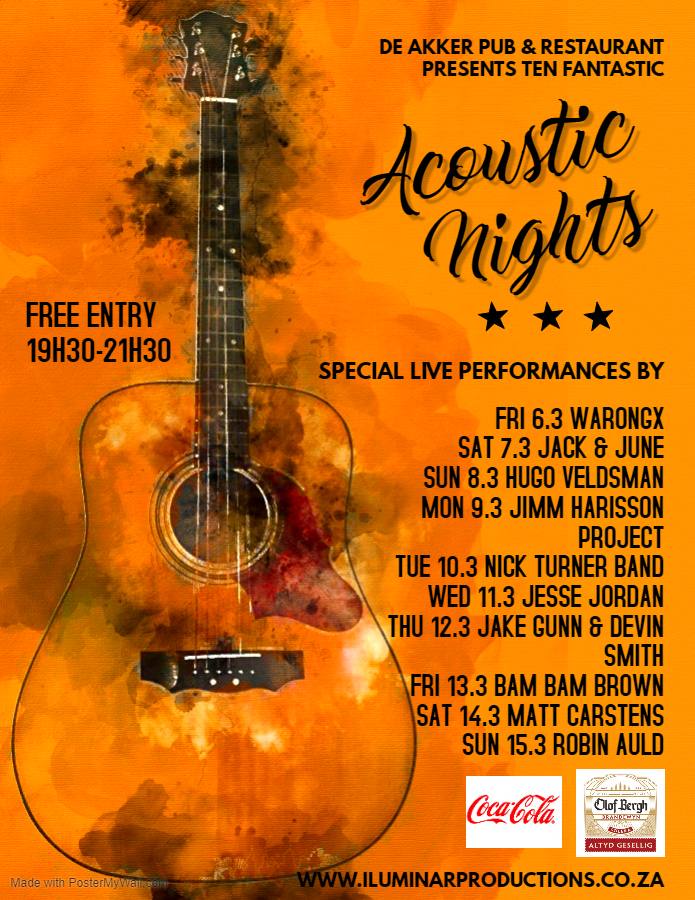 So here we go! Muratie Summer Concert, Woordfees, De Akker and two shows at KKNK you have to see – #Smeltkroes & #Swaai! Festival tickets at Computicket.
Love,
Iluminar