Iluminar hosted three concerts every last Saturday of the month in the beautiful garden at Muratie Wine Estate.These concerts took place in February, March and April 2019 and included performances by The Hot Club of Cape Town, Luna Paige, Adelia Douw and Ian Smith.

Iluminar Productions looks forward to hosting two concerts at Muratie Wine Estate in 2020. These concerts will take place on the 1st of February and the 14th of March 2020. Luna Paige and her band will once again entertain Muratie wine lovers in February. In March music lovers can look forward to a fun and brassy afternoon with the Hanepoot Brass Band lead by the formidable Jannie Hanepoot van Tonder.

Upcoming concerts at Muratie to look out for: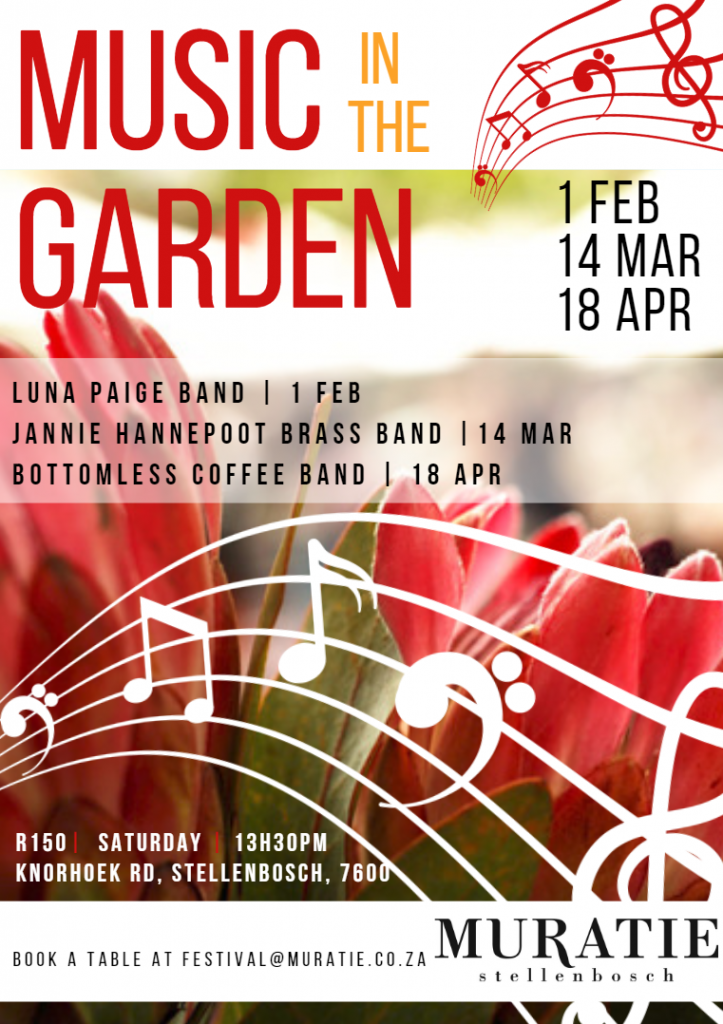 Luna Paige's concert went well. It is now time to book for the Hanepoot Brass Band which is going to be a big treat. See more info about the Hanepoot Brass Band below.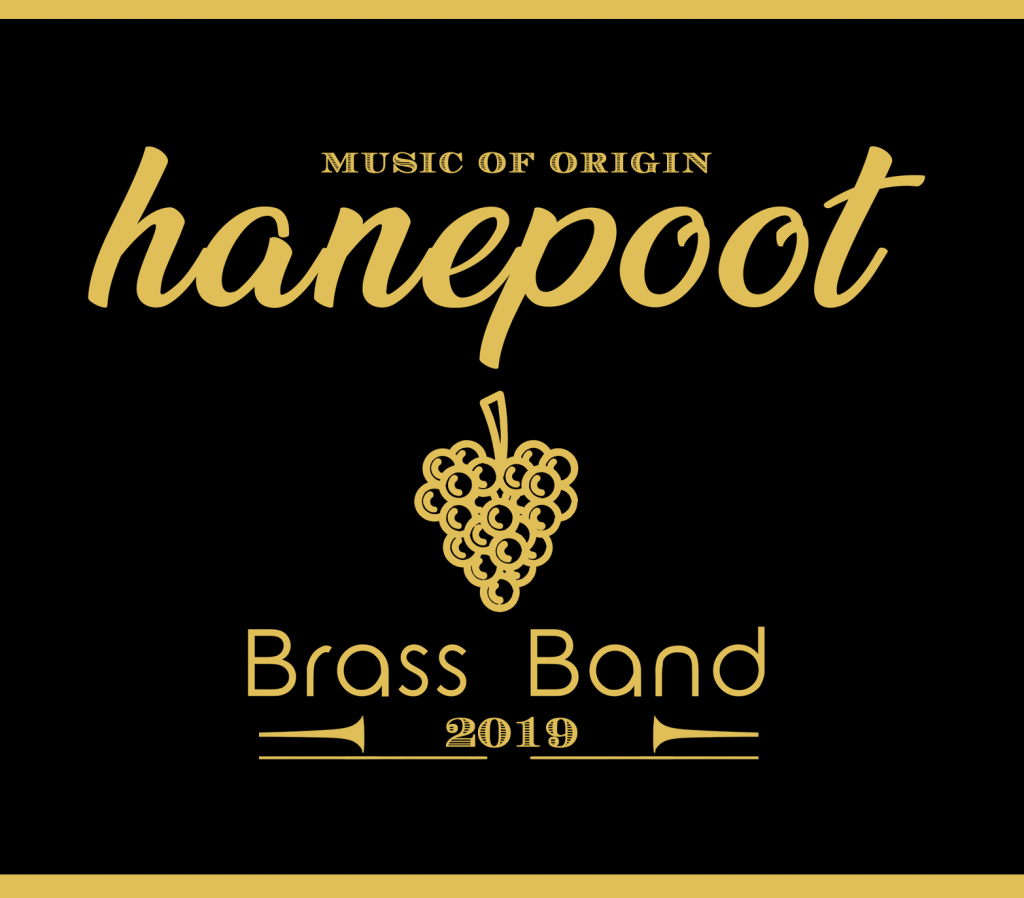 The Hanepoot Brass Band is a lively and colourful group of 8 passionate musicians who get a thrill out of playing our indigenous SA tunes, covering a wide range between rock solid grooves and ridiculous improvisation. Jannie Hanepoot has been walking around with an acoustic brass band playing South African grooves in his head for years now, but while getting sidetracked by life (and the Hanepoot Big Band) this is where it remained. In 2019 he decided to bite the bullet, wrote some tunes and got some of his favorite musicians together to play them. The result has been pretty awesome, and the Hanepoot Brass Band was born. There are new originals as well as some exciting new arrangements of interesting and lesser-known compositions by other South African composers. Do yourself a favour and book for this show. It is going to put you in the best mood ever. More so, it will introduce you to incredible South-African talent. Tickets cost R150.
Doors open for lunch: 12pm
Show starts: 13h30
Bookings essential
Contact to book: 021 865 2330 or email festival@muratie.co.za
Tickets: R150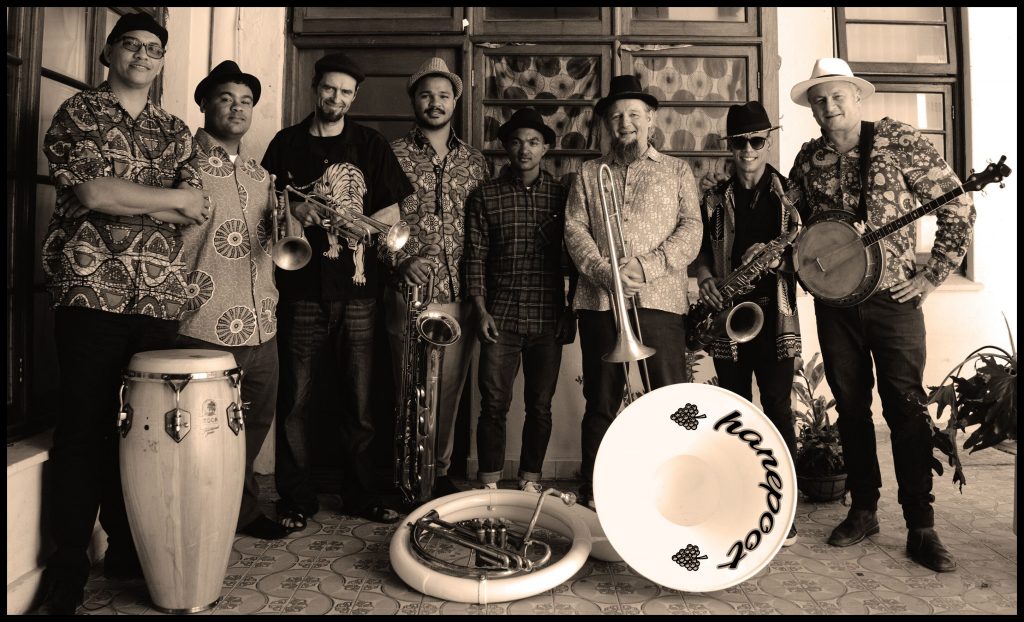 2019 SHOWS
Hot Club of Cape Town, 2019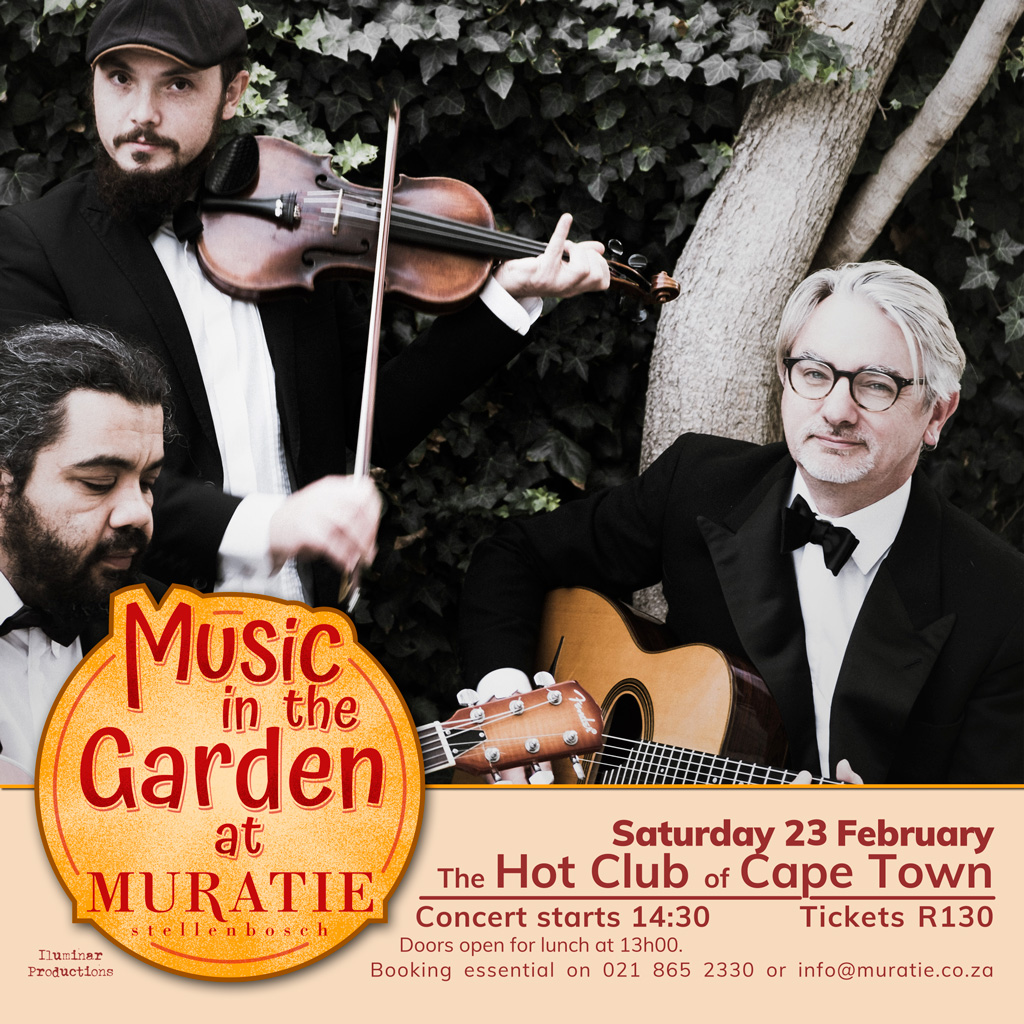 Luna Paige, 2019

Adelia Douw & Ian Smith, 2019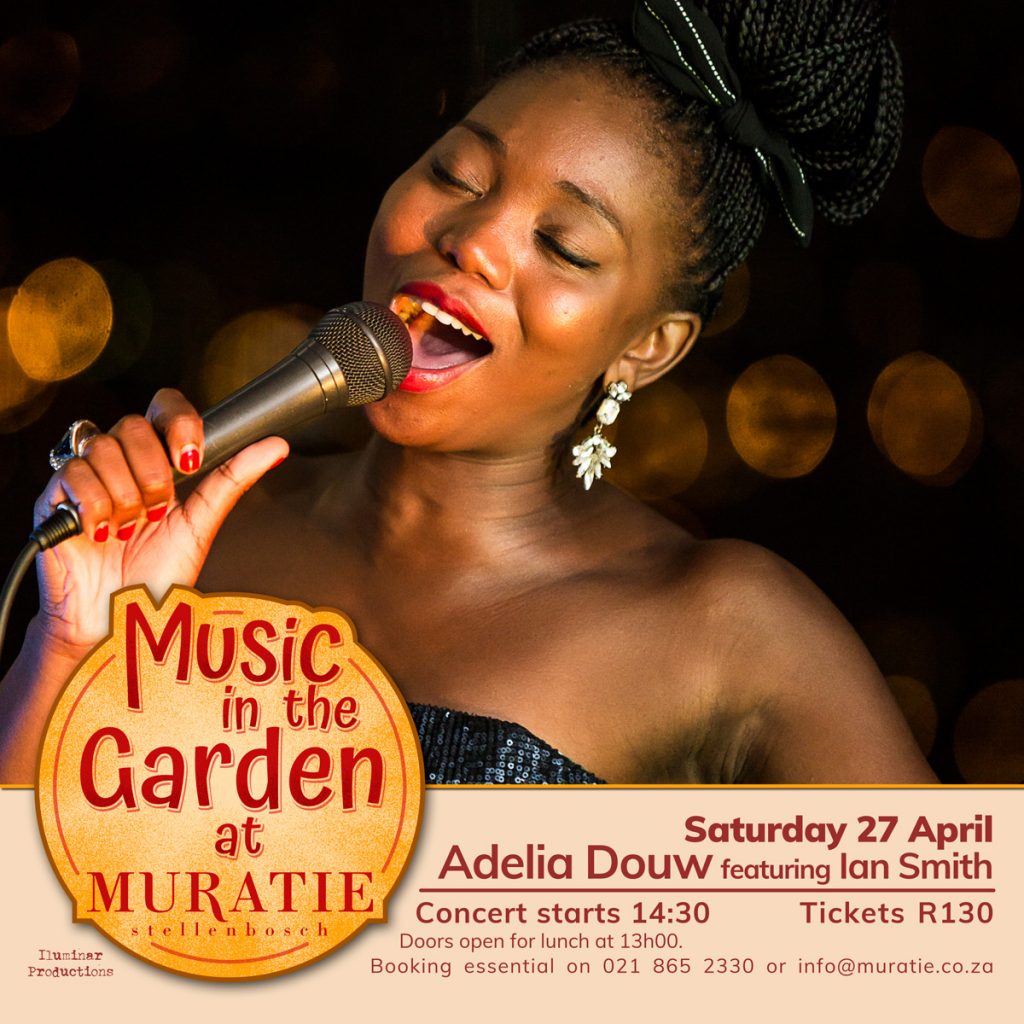 We look forward to hosting more summer concerts at this special venue. Watch this space!