Iluminar hosted three concerts every last Saturday of the month in the beautiful garden at Muratie Wine Estate.These concerts took place in February, March and April 2019 and included performances by The Hot Club of Cape Town, Luna Paige, Adelia Douw and Ian Smith.

Iluminar Productions looks forward to hosting two concerts at Muratie Wine Estate in 2020. These concerts will take place on the 1st of February and the 14th of March 2020. Luna Paige and her band will once again entertain Muratie wine lovers in February. In March music lovers can look forward to a fun and brassy afternoon with the Hanepoot Brass Band lead by the formidable Jannie Hanepoot van Tonder.

More details to be posted soon!
Hot Club of Cape Town, 2019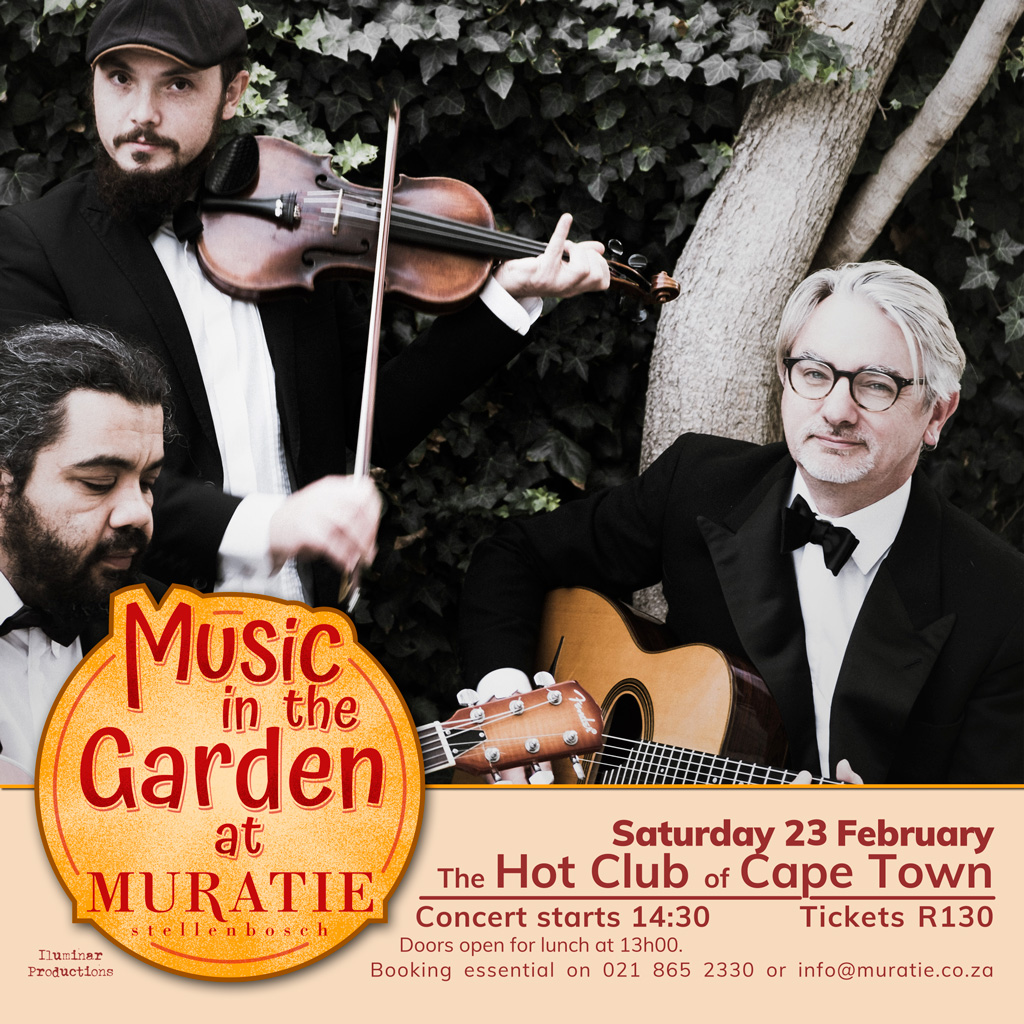 Luna Paige, 2019

Adelia Douw & Ian Smith, 2019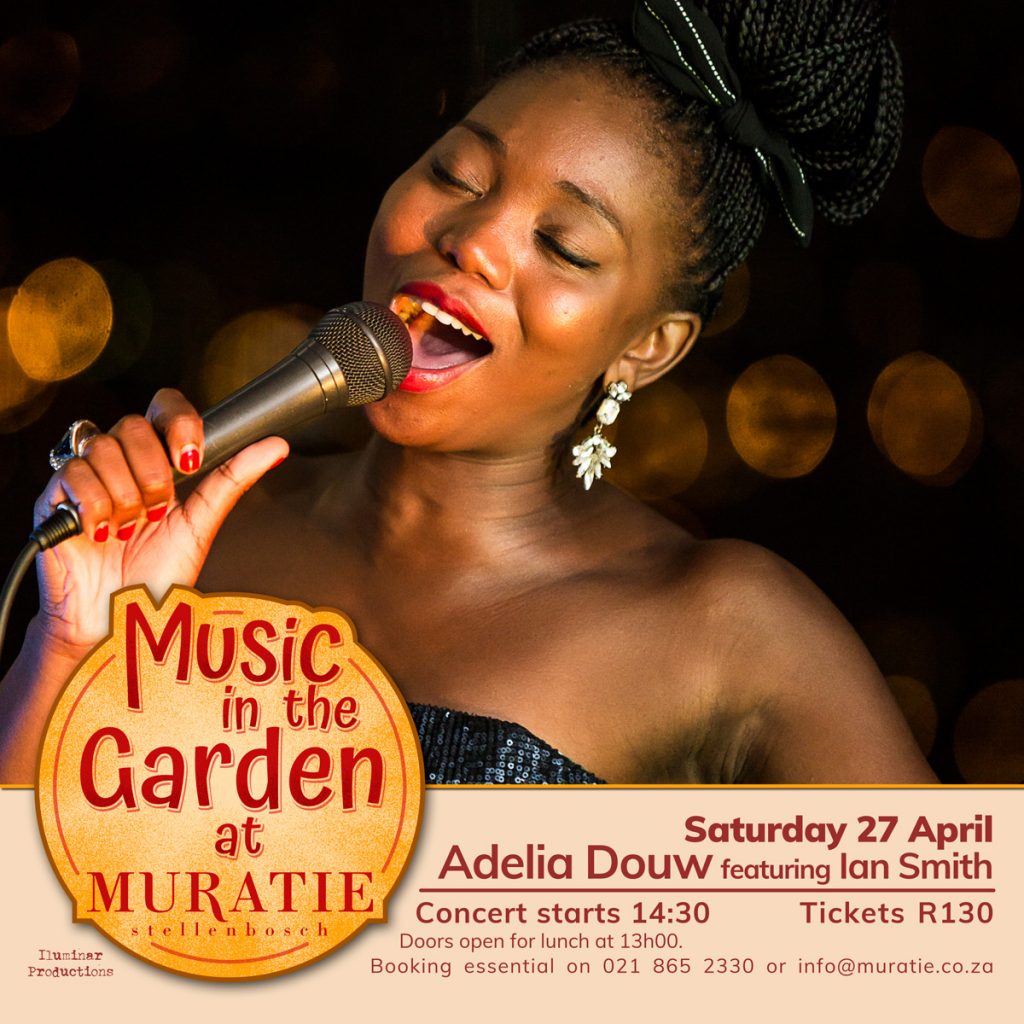 We look forward to hosting more summer concerts at this special venue. Watch this space!