My Miriam Makeba Story by Sima Mashazi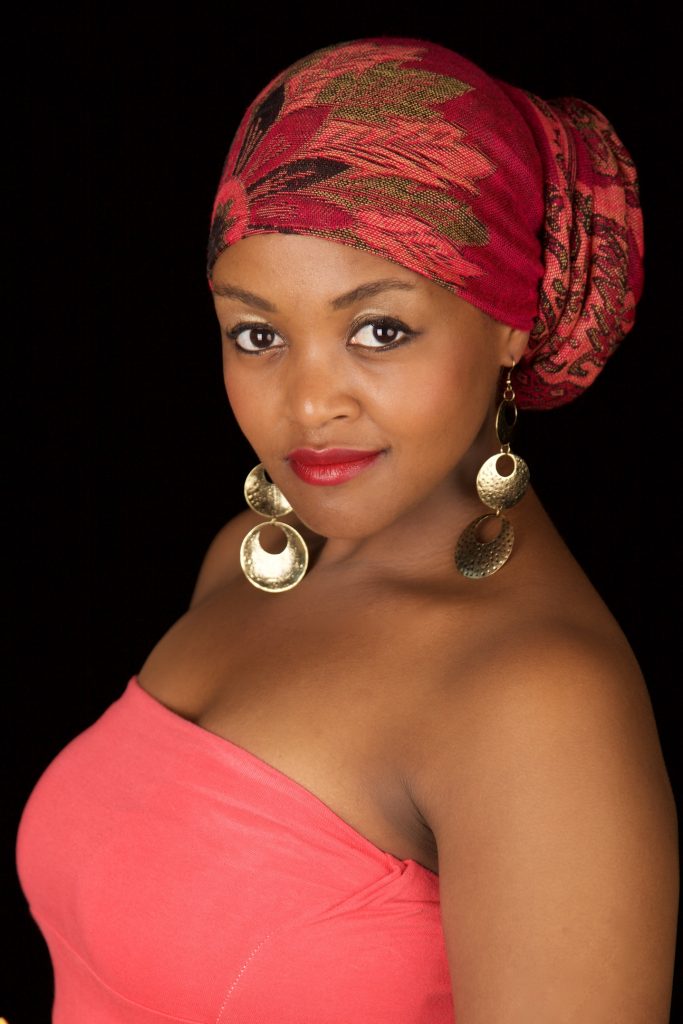 A rising star in SA: Sima Mashazi! She performed the role of the young Miriam in the first musical about Mama Africa (touring US and SA). The experience deepened Sima's admiration for Makeba's music and the woman behind it. In this show Sima shares the themes in Makeba's music and life that touched her and bear similarities to her own journey. Sima will include songs of her own that relate to Makeba's story. In 'My Miriam Makeba Story', Sima pays tribute to a historical figure who spoke truth through her lyrics and gave hope to so many, amidst her own struggles. Expect world famous hits like Phatha Phatha to less known gems like Suliram (an Indonesian lullaby) and expect to be mesmerized by the talent of rising star, Sima Mashazi. Perfect for theatre runs, festival performances, outdoor venues and corporate events.  Sima is joined on stage by the Ramon Alexander Quartet.
Have a look at this live extract from her debut performance at Oude Libertas Theatre (Dec 2017) – performing one of Makeba's signature songs, The Click Song – YouTube. The show ran successfully at Oude Libertas, Woordfees (2018) and at Artscape (Heritage month Celebrations, September 2018).
For a quote, Contact Luna Paige. To see a show, visit Gig Dates
Korreltjie Kantel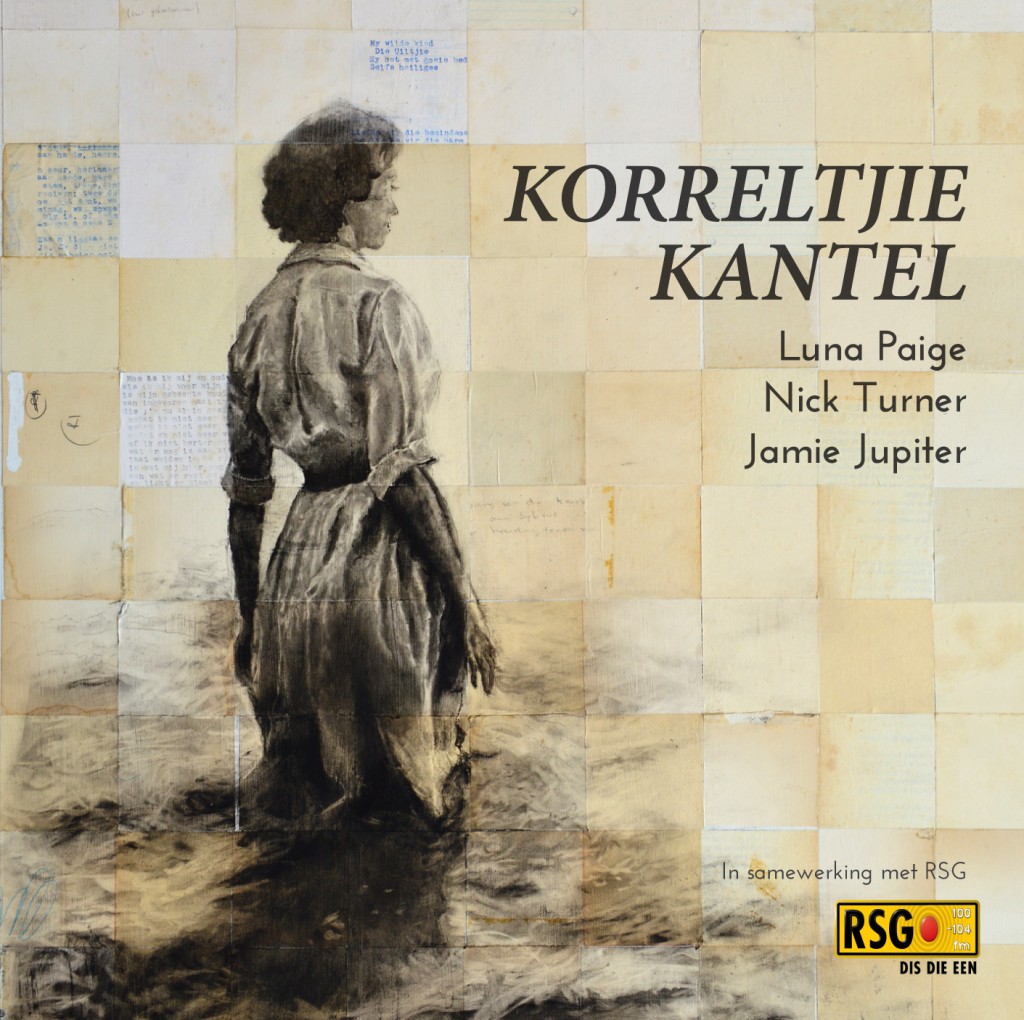 A music theatre production inspired by the affair and relationship between poet Ingrid Jonker & novelist Andre P Brink.  Commissioned by RSG. Supported by Concerts SA (2017) and ClemenGold. Featuring performances and compositions by Luna Paige, Nick Turner and Jamie Jupiter. Wessel Pretorius and Christine Truter portray Ingrid Jonker and Andre P Brink.  Their performances are sensitive, soulful and ads a remarkable element to the production.The album is available at MUSICA stores (South Africa) and most online music platforms (international). The album was nominated as BEST AFRIKAANS CONTEMPORARY ALBUM at this years' SAMA awards (South African Music Awards 2018). Be sure to purchase this 5 star album. Check out these promotional YouTube clips which will shed more light on what to expect from this show. The show ran successfully on RSG Kunstefees (2015), at Woordfees (2016), KKNK (2016), Freestate Arts Festival (2017), at various theatres across South Africa, Woordfees (2018), Kalfiefees (2018), Taalmaandvieringe, Paarl (2018) and is heading to Aardklop National Arts Festival in October 2018, after which it can be seen in Pretoria for a once off afternoon show.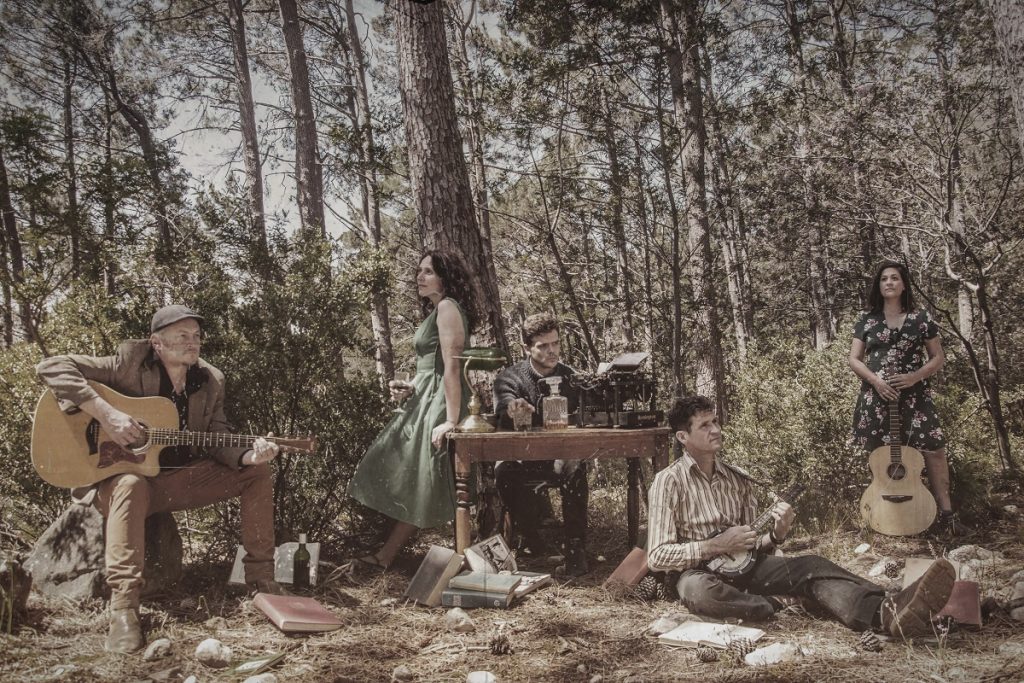 For a quote, Contact Luna Paige. To see a show, visit Gig Dates
Her Blues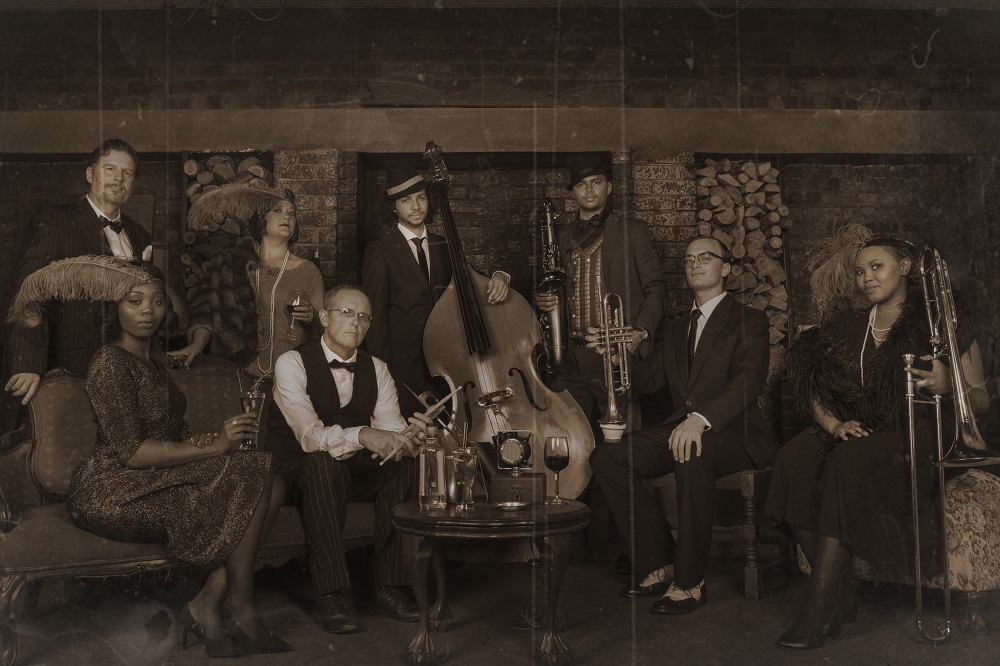 The Blues has always been about a shared experience. The show is about the women in blues, their stories and their songs. Luna Paige performs some of their most famous blues songs. She time travels with the audience. They kick off in old gin bars of the 1920's, boogie-woogie in the 50's and have soul in the 60's and the 70's. Famous Blues and Jazz-influenced tunes by singers such as Bessie Smith, Billie Holiday, Ella Fitzgerald, Etta James, Aretha Franklin, Nina Simone and Janis Joplin can be enjoyed. Blues-rock fans can also look forward to songs by modern singer-songwriters who were all influenced by die legendary blues women from the past.  Songs from artists such as Tracy Chapman, Melody Gardot and Amy Winehouse can be expected. Director: Richard Nosworthy. Concept & early text development: Luna Paige. Musical Director: Simon Orange. Band: Simon Orange (keys), Adelia Douw (vocals), Luna Paige (vocals), Kevin Gibson (drums), Sean Sanby (double bass, bass), Zeke le Grange (saxophone), Marco Maritz, (trumpet), Siya Charles (trombone).
ClemenGold Gin sponsor this group and make it affordable for blues lovers to see and experience this celebration of blues by some of Western Cape's top musicians!  "Women feel inspired! Men grin from ear to ear. It's inspirational. It's sexy. It's fun"! 
This show made its debut in May 2018 with three performances in Stellenbosch, Bonnievale and Durbanville. Soon after these three performances, the cast was invited to perform at the Bordienghuis in Wellington, Caledon Casino, Morning Melodies (Baxter Theatre), Sunday Wine Set (Marianne Wine Estate), Blues Tuesday (Die Boer), Cafe Roux (Cape Town) and Woordfees (2019) in Stellenbosch. This show has a long shelf life and is highly entertaining. I can be presented in various packages and is perfect for corporate functions, big theatres, smaller cabaret style venues, private parties and festivals (jazz, blues, rock).
For a quote, Contact Luna Paige. To see a show, visit Gig Dates
Baroque Bowie by Ensemble Je Nes Comprends Pas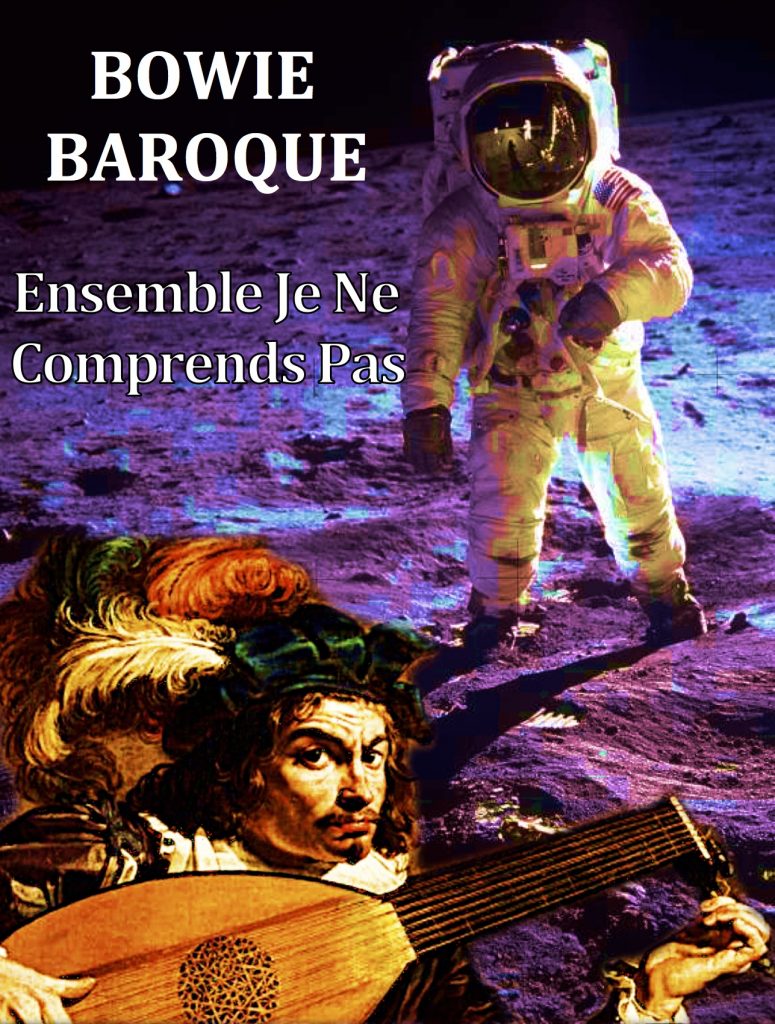 Having been dubbed the "Chameleon of Rock" and a master of reinvention, it felt that the only natural approach to an afternoon of eclectic arrangements in honour of the iconic musician and entertainer David Bowie, would be a complete reinvention of his music itself. The end result: "Baroque Bowie" – A classical concert featuring re-imagined versions of David Bowie's songs as if he were living in Argentina, France and Germany in the 1600's and 1700's. Project leader, composer and arranger Jan-Hendrik Harley in other words arranged Bowie's original songs by re-imagining them as baroque compositions. He used Argentinian, French and German stylistic influences when doing so. The end result is an exquisite classical piece with three distinctly different suites, sending the listener down a Bowie memory lane, but also transporting them through time from 1960's England all the way to Argentina, France and Germany in the 17th and 18th centuries.
The music is presented by a quartet of musicians from Ensemble Je Ne Comprends Pas. Joining Jan-Hendrik Harley (violin, guitar and direction) on stage will be Joshua Frank (recorder and guitar), Mariechen Meyer (double bass) and John Pringle (percussion). This program is performed on period instruments, and the Bowie pieces will be alternated with anonymous Baroque works that reflect the recurring themes of angst, fear and alienation in Bowie's music.
This piece can be seen as part of the Baroque Festival at the Alexander Bar in Cape Town (22-23 September 2018 – titled 'David Bowie Reworked') and will also be running at the Woordfees 2019. Tickets to Alexander Bar – Click here. Keep an eye out on our Gig section to purchase tickets to Woordfees 2019.
For a quote, Contact Luna Paige. To see a show, visit Gig Dates
Die Ander Konsert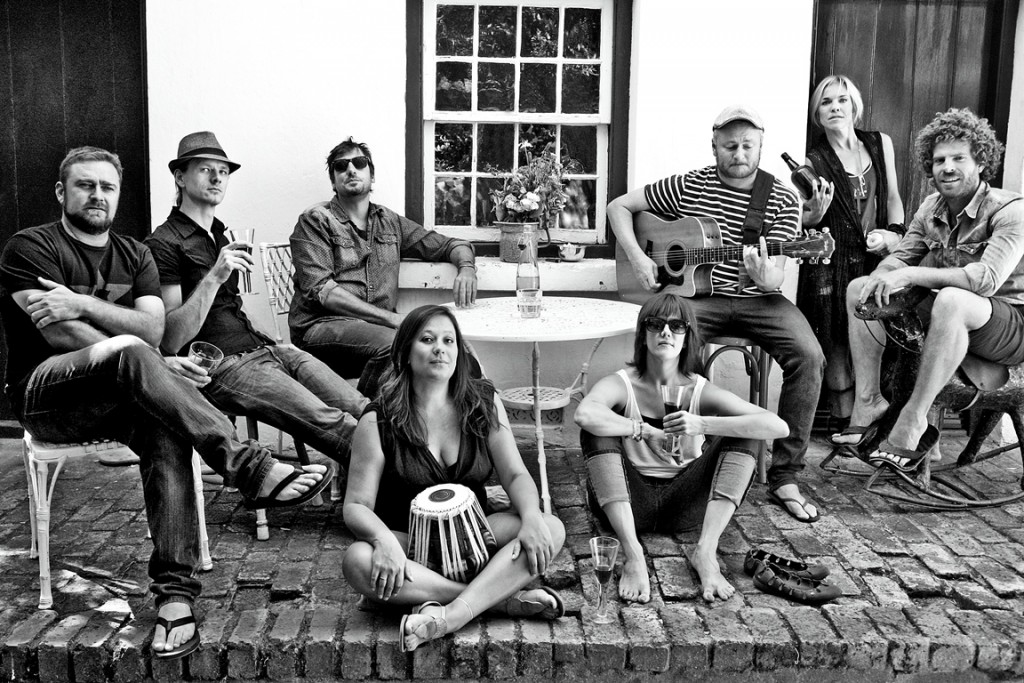 8 Musicians. 8 Unique performance styles. All of these talents come together to show music lovers that Afrikaans music can be performed in a variety of genres and can be as diverse as the Rainbow Nation. Each artist brings a selection of original songs as well as songs by Afrikaans songwriters who have inspired them. The end result is a fun and energetic show with high entertainment value. It shows that Afrikaans music can be written and composed to be performed in a wide array of music styles such as folk, blues, world music, rock, Kaaps, cabaret and electronic music. This show had audiences raving at Woordfees and KKNK (2015). Featuring Peter Mitchell, Ronan Skillen, Schalk Joubert, Luna Paige, Mavis Vermaak, Nick Turner, Frieda van den Heever and Gerald Clark. Supported by ClemenGold.
For a quote, Contact Luna Paige. To see a show, visit Gig Dates