Her Blues
Directed by Richard Nosworthy
Her Blues made its debut in 2017. It started out with a small performance at Alma Cafe in Cape Town (2017). In 2018 Iluminar Productions expanded on the original idea and launched the full scale music production in Stellenbosch, Bonnievale and Durbanville. Since then the show was invited to the Caledon Casino and formed part of the Morning Melodies Concert Series at Baxter theatre in Cape Town. Her Blues had two sold out shows at Woordfees 2019 and made a quick turn in Gauteng as well.
In 2020…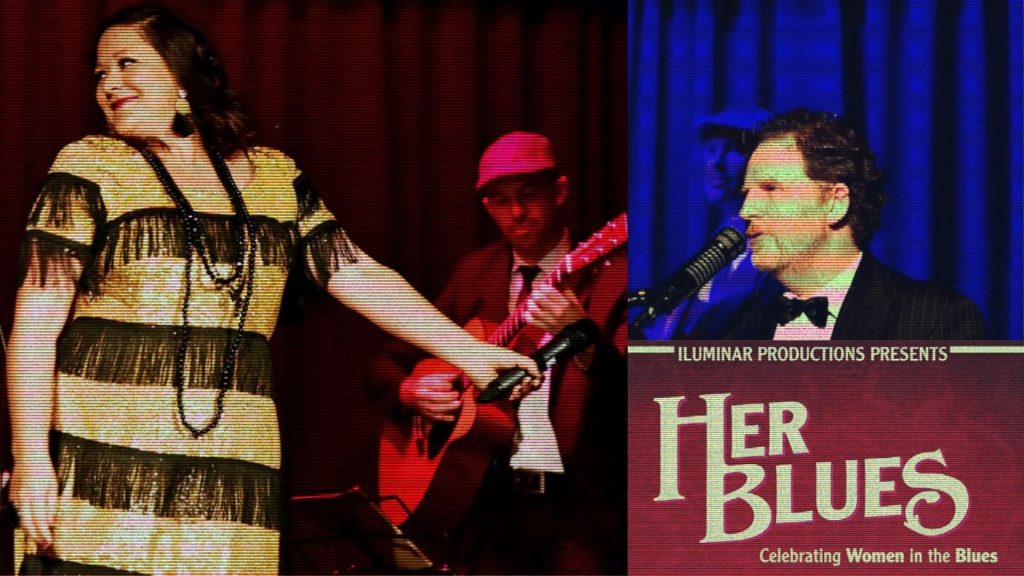 Blues lovers saw a stripped-down cabaret version of the show  –  with a 3 piece ensemble consisting of Luna Paige on vocals, Simon Orange on keys & organs and Ben Badenhorst on guitars. This version of the show was recorded, filmed and streamed on Drostdy Theatre's streaming platform during lockdown (August 2020). Check out our video page to listen to some of these renditions of old blues classics.
For inquiries / bookings contact: lunapaigemusic@gmail.com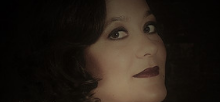 MORE ABOUT HER BLUES
The Blues has always been about a shared experience. In Her Blues Luna Paige shares her affinity for the ladies in this genre. They have consistently shown that music has the power to be an instrument of change.
Luna Paige performs some of the most famous songs and shares anecdotes about the women in Blues who sang them. The show is about women in the music industry, their stories, their accomplishments, their struggles and how they paved the way for successful female stars who today grace some of the biggest stages in the world.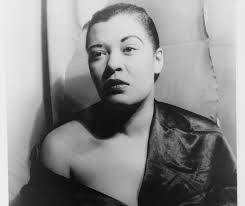 The journey starts as early as the 1920's where the Blues found its roots in the cotton fields and the church. Paige ventures into the raunchy Gin bars where naughty blues was prevalent, and singers weren't scared to push boundaries and break ties with traditional perceptions on womanhood. Famous Blues and Jazz-influenced tunes by singers such as Ma Rainey, Bessie Smith, Billie Holiday and Ella Fitzgerald can be enjoyed while time traveling through the twenties right up to the fifties when females became lead singers and managers for all-male big bands.
The cast will also transport blues lovers into the 60s' where social and political activists such as Nina Simone made an impact on the blues and jazz scenes and wrote songs about social issues such as racial and sexual inequality. Don't forget , Etta James and Queen of Soul Aretha Franklin either. Not to mention the ground-breaking Janis Joplin! Blues-rock fans can also look forward to songs by modern singer-songwriters who were all influenced by the legendary blues women from the past.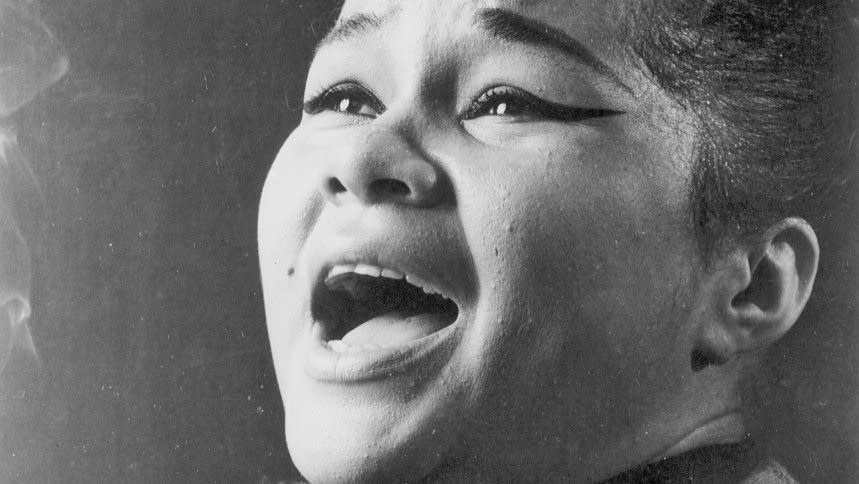 Songs by artists such as Tracy Chapman, Melody Gardot, Beth Hart, Amy Winehouse and more can be expected. Luna herself introduces one of her own blues tunes in the show.
Paige is known as one of SA's strongest female vocalists. She acts as lead vocalist in this show. The original cast includes top Jazz musicians from Cape Town. They are Adelia Douw & Thandeka Dladla on vocals; Simon Orange on keys; Kevin Gibson on drums; Ben Badenhorst on guitars; Sean Sanby, Stephen de Souza and Shaun Johannes on bass; Zeke le Grange on sax, Marco Maritz and Lorenzo Blignaut on trumpet; Siya Charles and Angus Petersen on trombone.
The show is directed by Richard H Nosworthy and the musical director is Simon Orange. See the Event Guide for info on upcoming Her Blues shows in 2020.